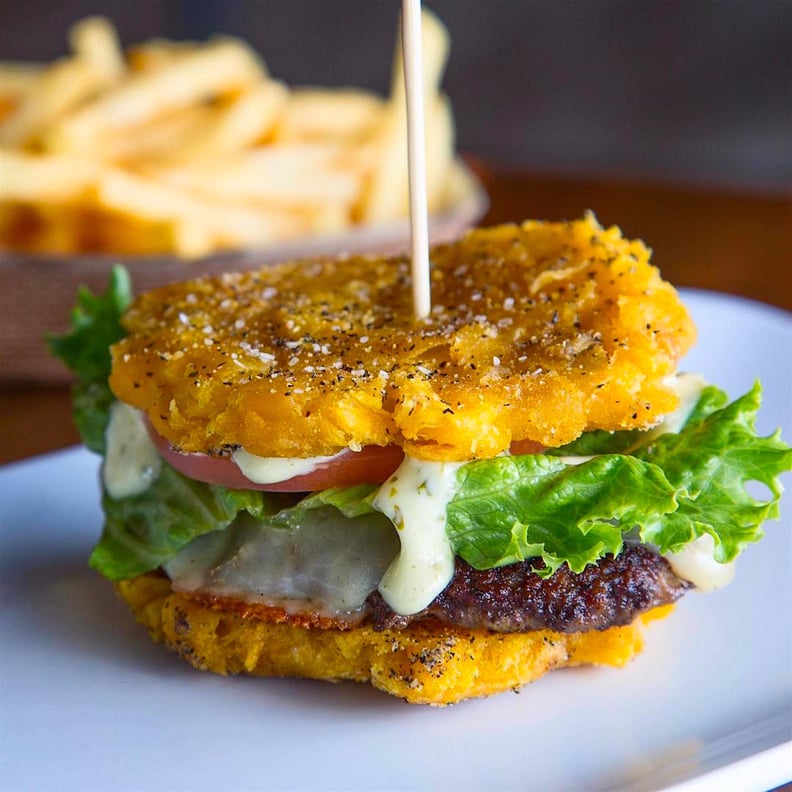 There are truly few better feelings than sinking your teeth into a giant, juicy burger . . . but that feeling is approximately 3,000 times more satisfying when the buns of that burger are fried plantains! For South Florida residents and visitors, that heaven-sent combination is a reality, thanks to the folks at Pincho Factory.
This restaurant has quite the crave-inducing menu — we're talkin' quesadilla burgers (woah), cajun french fries, and hot dogs with insane toppings. But by far its most genius items are the burgers and chicken sandwiches that swap regular ol' buns for smashed tostones in all their salty, deep-fried glory. We've seen similar versions of this in Puerto Rican food, and Chicago has its own tasty take on it (the jibarito), which typically includes thinly sliced steak as the main meat. But this is the first time we've seen tostones buns on a cheeseburger, and we think we're in love.
If you're ready to drool all over yourself, read on to catch a glimpse at the picture-perfect tostones burgers and sandwiches at Pincho Factory. We might be DIY-ing this recipe at home in the near future!