POPSUGAR
/ paid content for /
Ulta Beauty
Ulta Beauty Products to Love My Curls
To All the Boys I've Ever Loved: Don't Mess With Mis Rizos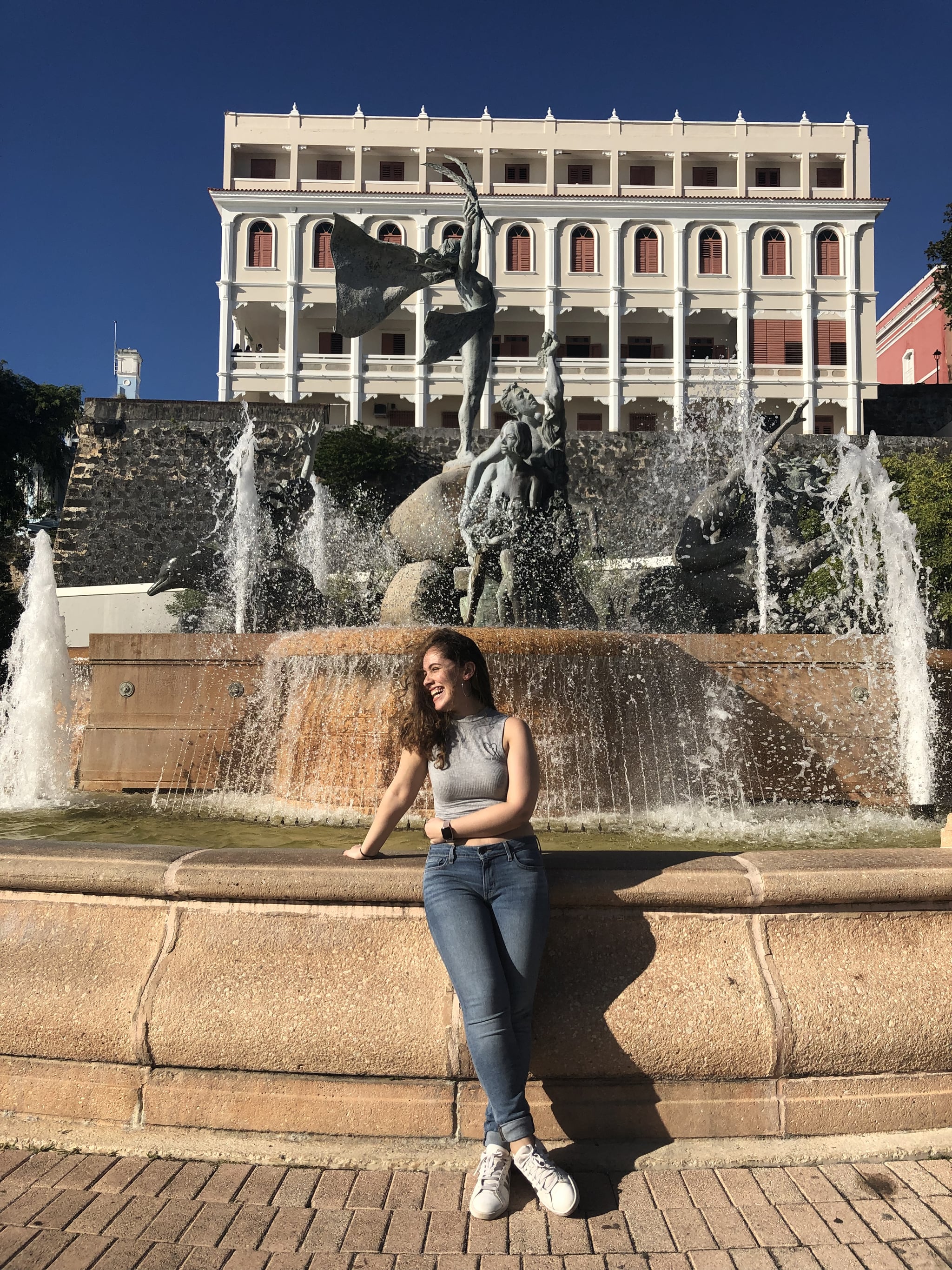 When I was younger, I remember my curls were not seen as attractive by the boys in my school. I would get made fun of because I would have to ask teachers to help me tie my hair back or braid it because my arms would get tired. Or I'd always have my hair in a ponytail that my mom would do in the mornings because it was just easier to handle. For special events, I'd prefer for it to be straight or pinned up because again, I was ashamed of my natural curls. And thinking back, my mom never encouraged me to wear my natural hair for graduations or weddings. She'd always take me to the salon to get it straightened and then curled once more with an iron.
Once I reached high school and college, I became a little bit more comfortable — and sort of accepted that my hair had a mind of its own — and I started to sport it down. I also swore off heat and wore my hair naturally after applying a cocktail of hair products that were also affecting my skin. It was also during this time that I first started getting romantically involved with the opposite sex, and boy did my hair suffer the consequences. Boys had no idea the amount of effort it took to get my hair to look the way it did, and I didn't want to come off as high-maintenance.
I would avoid meeting up with them during wash day because it meant I would have to rush my hair care, and that was never a good idea. It also meant that my curls wouldn't last as long because they'd get messy with the wind coming in through an open car window. Any activity involving water like going to the pool or the beach had to be previously discussed, and rule number one was no splashing because my curls could get messed up. Showing up unannounced at my place was forbidden too, because I didn't want a boy to catch me wearing a silk bonnet.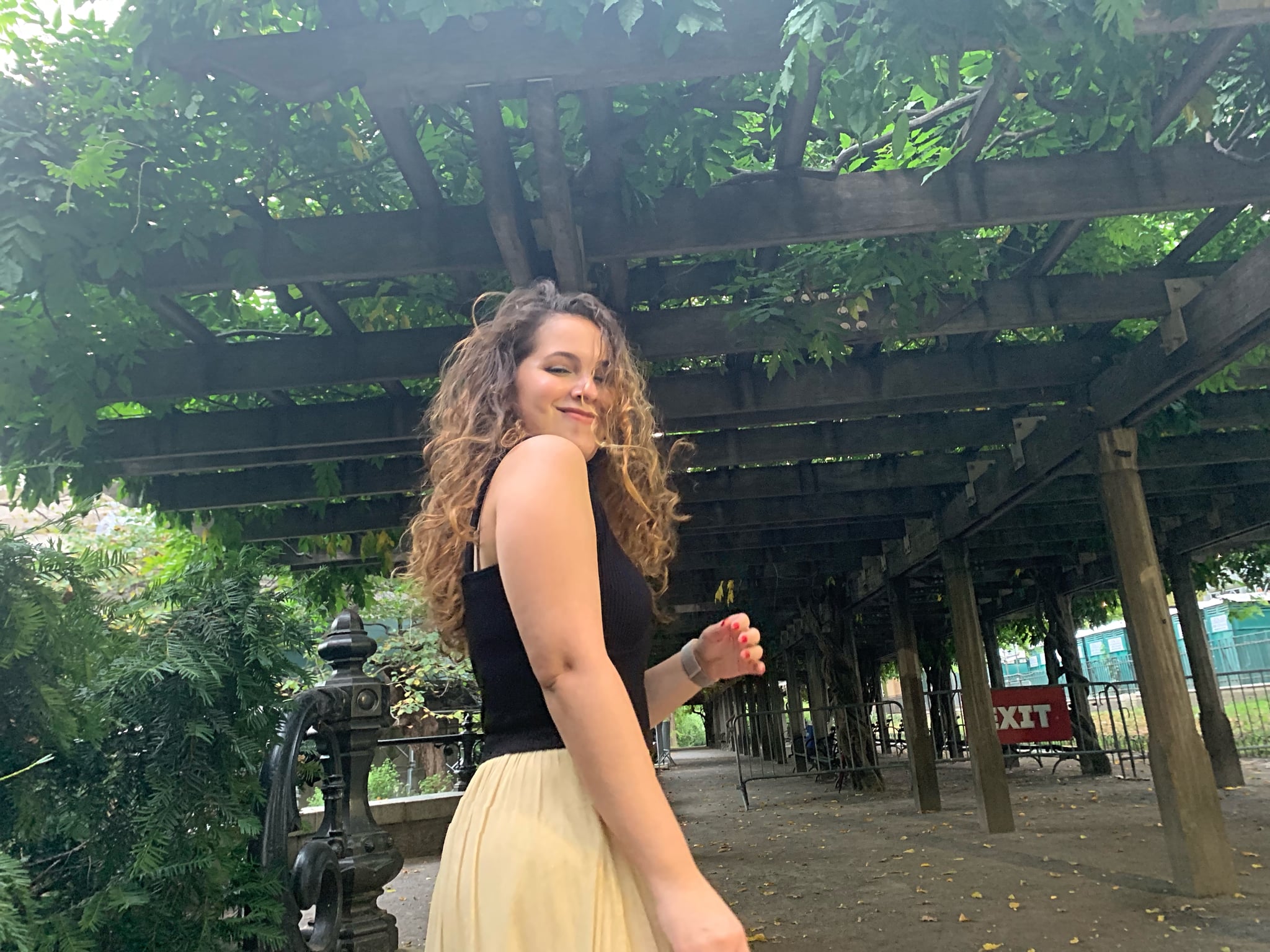 Even though I sometimes bent my own hair rules and sacrificed how it looked and felt, the one thing that I avoided at all costs was having a guy run his fingers through my hair. It might look romantic and beautiful but not so much when his fingers get stuck in your hair — or even worse, he tries to break your curls with his fingers because he's determined to be cute with you.
It took me some time to realize that my hair was beautiful and to accept it. It took me a while to learn how to take care of it and how to set boundaries with other people. Wash days are almost a religious experience — it is a carefully determined process that requires thought and consideration — and I refuse to sacrifice my time with my hair for someone who might be wasting my time. Once I started to love and accept my hair, I know others did, too. It's the one part of my body that always gets pointed out and complimented. And to be honest, I freakin' love it. I love its versatility and how even though it's just hair, it never comes out the same every time I wash it.
My hair is part of who I am, but it's not who I am completely. Some guys want to control it, and I'll hear things like: "Why did you straighten your hair? You look better with it curly." And I tend to keep those guys at a distance because it's my hair and my rules. And then there's that one guy who won't mind seeing you in a silk bonnet, who will actually encourage you to be who you are around him, or won't throw a fit when he can't run his fingers through your hair because he knows how much you hate it. I'm still waiting for that one to come around, but you know, he's out there somewhere.
We'd love to recommend these haircare products that will make styling your rizos so much easier and practical and you can get with 50% off during Ulta Beauty's Gorgeous Hair Event taking place from Oct. 6-26.
InfinitiPro By Conair BabyBlast Compact Dryer ($17.50, originally $34.99) on sale Oct. 24.
Ouidad Curl Quencher Hydrafusion Intense Curl Cream ($13, originally $26) on sale Oct. 24.
Curlsmith Curl Quenching Conditioning Wash ($12.50, originally $25) on sale Oct. 24.
Alterna Caviar Anti-Aging Replenishing Moisture CC Cream ($21, originally $42) on sale Oct. 18.
Tangle Teezer Mint & Lilac Ultimate Detangler ($7, originally $14) on sale Oct. 19.
Image Source: Sophia Melissa Caraballo Piñeiro