As POPSUGAR editors, we independently select and write about stuff we love and think you'll like too. If you buy a product we have recommended, we may receive affiliate commission, which in turn supports our work.
Have you ever been confused by an article or ad stating a product is meant for "Latina hair"? We have, too! Because, really, what does that mean? Just like we're constantly reminding people that not all Latinas have olive skin tone, we find ourselves explaining not all Latinas have wavy or curly hair, either — take it from me, whose very straight hair refuses to hold a wave for more than five minutes without the help of many a spray and mousse.
But, even if you know this fact to be true, you might still find yourself a little confused about what hair type you actually have. We know it's complicated — there's type 1, type 2A, type 2B, what? We're lost already, so we talked to Dove hairstylist Cynthia Alvarez, and using her expertise and a few celebrities as examples, we broke down everything you need to know to figure out what category your strands belong to. Keep scrolling to once and for all find out your hair type.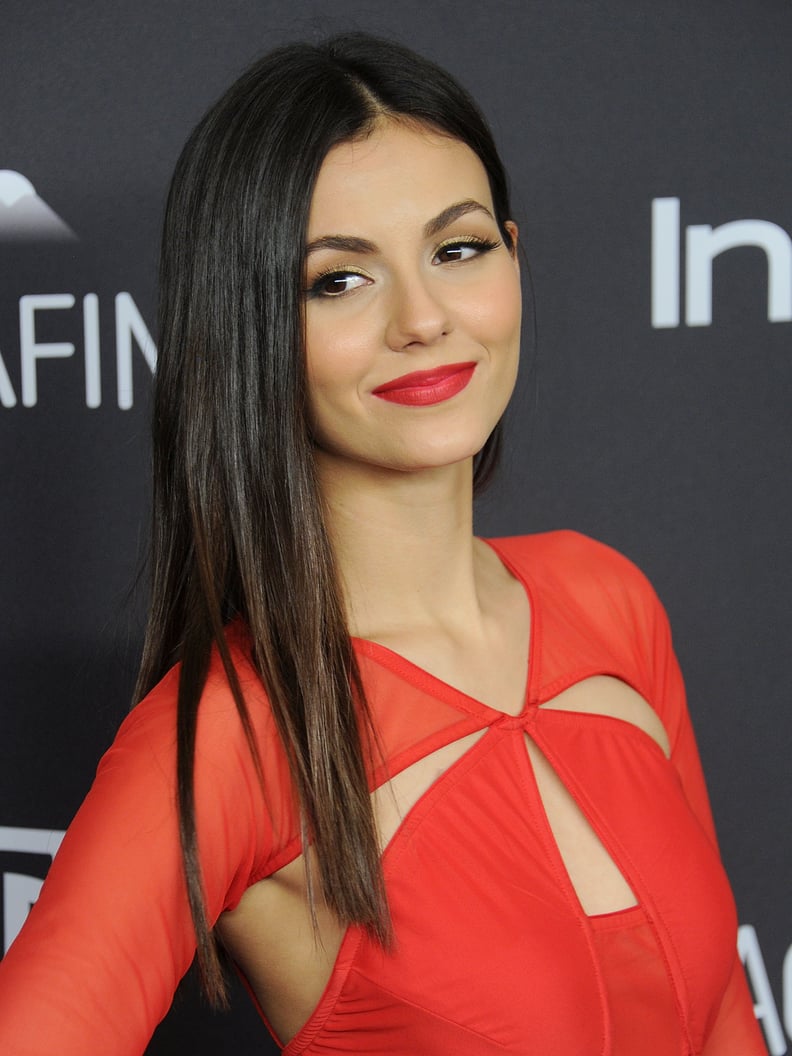 Type 1: Straight and Thin Hair
"Type 1 hair is the only one that doesn't have subcategories because there's no texture to it whatsoever," says Cynthia. It has absolutely no curl pattern, and it needs the least amount of attention.
However, if your hair is on the thinner side, like Victoria Justice's, it has to be washed the most often. "Your scalp produces lots of natural oils and sebum, and because there's no curl pattern to the hair, the oil just leaches all the way down to the ends," Cynthia adds. It's a double-edged sword: your hair is more moisturized and soft, but it gets oily so quickly you can't go a day without shampooing.
Product recommendations: Use a clarifying shampoo, like Alterna Bamboo Style Deep Cleanse Clarifying Shampoo ($22), often to remove that extra buildup from oils that have nowhere to go. Dry shampoo is your best friend, as is volumizing shampoo, because superstraight hair tends to be flat. Try Living Proof Perfect Hair Day Dry Shampoo ($22) and John Frieda Luxurious Volume Touchably Full Shampoo ($2).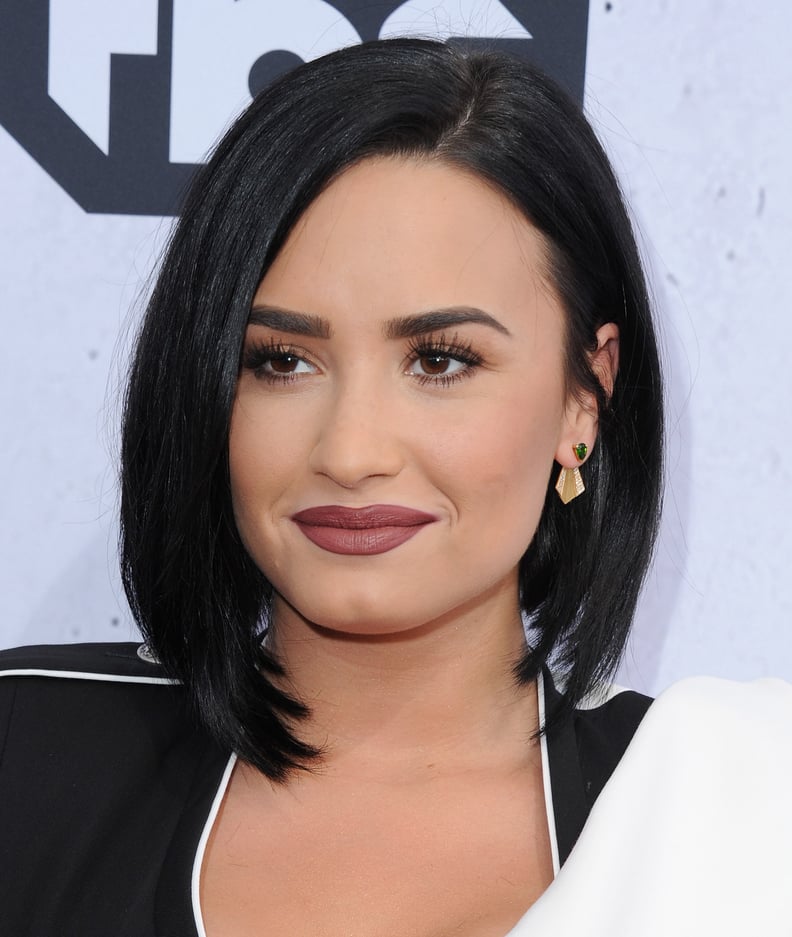 Type 1: Straight and Thick Hair
Type 1 hair could also be thick, like Demi Lovato's. "While for fine, straight hair, you want to use really lightweight and volume-pumping products, for thick hair, you want to use something that is more moisturizing," says Cynthia. Even though natural oils will still make their way through your hair, the thicker strands will absorb more of it, so you want to add a little bit of moisture, concentrating on the ends. "Thicker straight hair tends to have a lot more volume, so you might occasionally need to weigh it down to control it," she adds.
Having a hard time figuring out if your hair is thin or thick? Here are two tricks: "Usually fine hair doesn't hold a curl as well as thicker hair does. Plus, there's simply less of it if it's fine, so if your ponytail is small, you know where you stand."
Product recommendations: A small amount of oil on the ends of your hair after washing is all you need to keep it soft. Try Ouai Hair Oil ($28).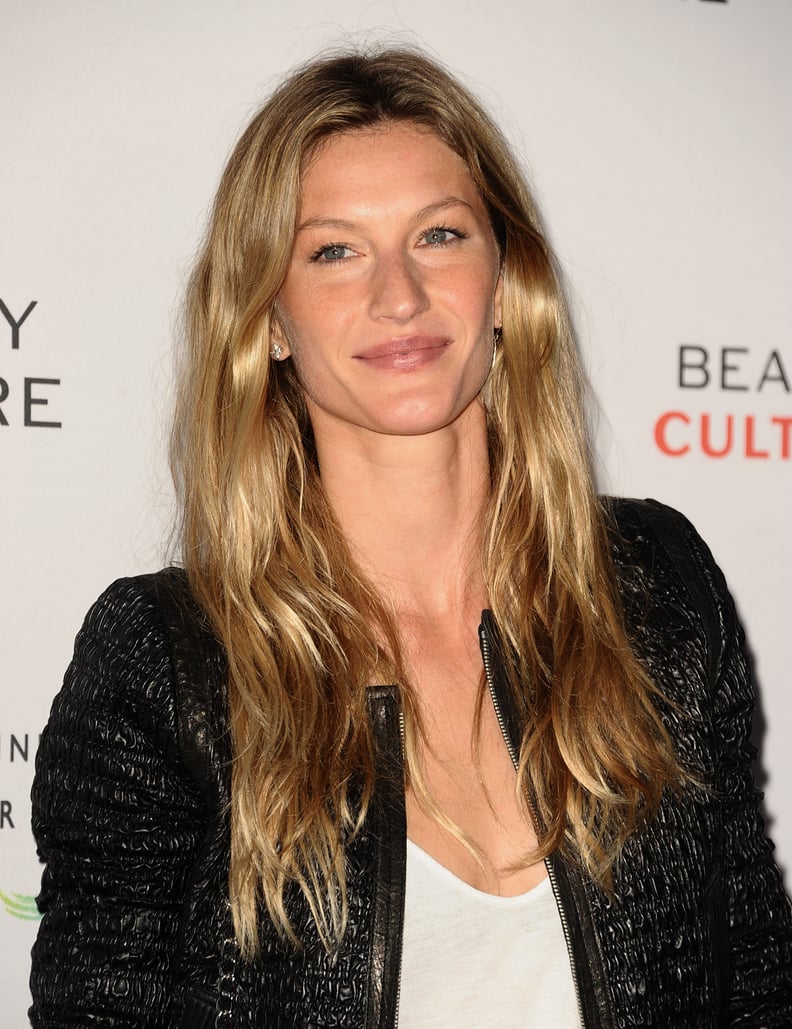 Type 2A: Soft Waves
"The best way to describe type 2A hair is to say it has a soft S formation throughout the hair," Cynthia says. "It tends to be flat at the scalp and is really fine and thin, really easy to straighten." Like Gisele Bündchen's strands, the texture is barely there and can be easily lost or amped up with a curling iron. The good news? You can wash, add a touch of product, and go — air-drying only makes your hair better.
Product recommendations: You want to use really light products as to not weigh down that light texture your strands have naturally. An airy mousse or a very light gel, like Nexxus Mousse Plus Volumizing Foam ($12) and Paul Mitchell Soft Sculpting Spray Gel ($13), can help to hold the wave in place and enhance it.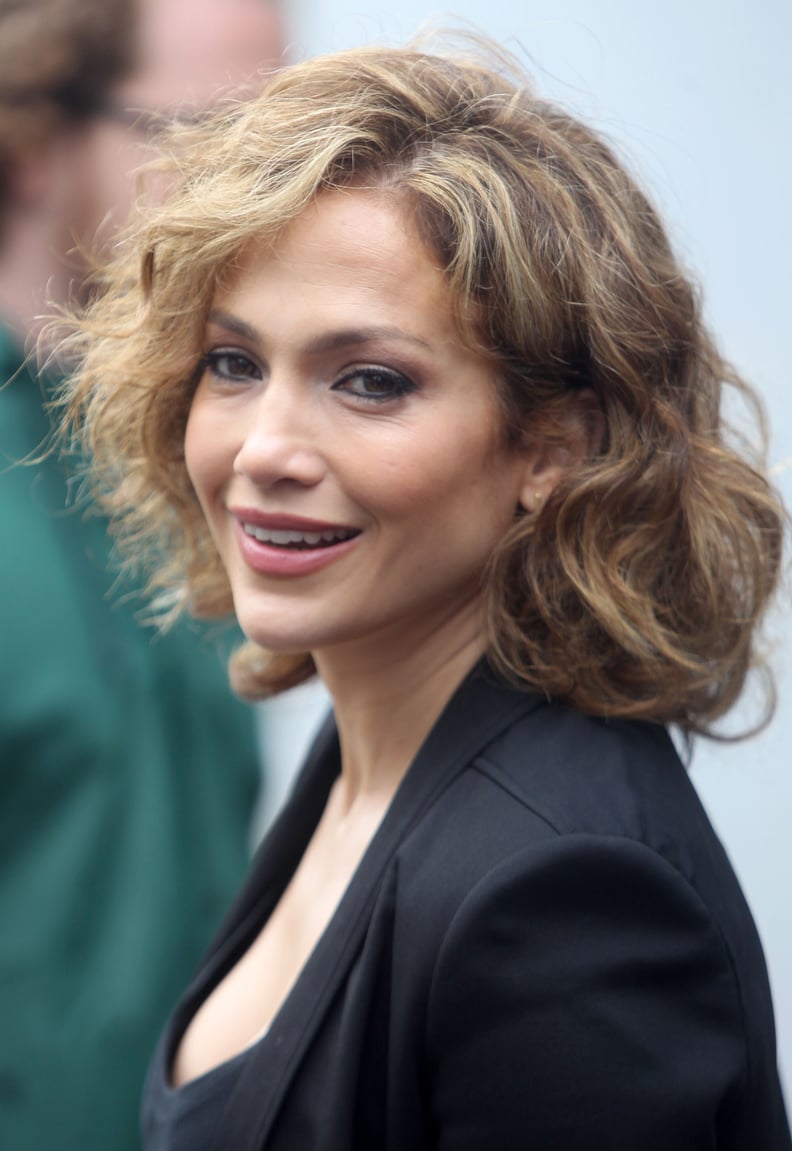 Type 2B: Beach Waves
While Type 2A's wave pattern is undefined, if your hair falls under the 2B category, the wave is there and obvious, like in this photo of Jennifer Lopez. "Your strands have a medium texture and more of a loose curl definition; it's also a little resistant to styling," says Cynthia. So, if you have to put a little more elbow grease into getting it straight with a hairdryer and brush, this is you.
Product recommendations: We don't have to tell you that your hair tends to get frizzy. Your plan of attack is two-fold: You want to use a dry shampoo, like Drybar Detox Dry Shampoo ($23), to give your hair more volume to accompany the wave. But you also want to use a frizz-fighting gel that will hold the waves in place while still moisturizing your hair. We like Bumble and Bumble BB. Curl Anti-Humidity Gel-Oil ($34).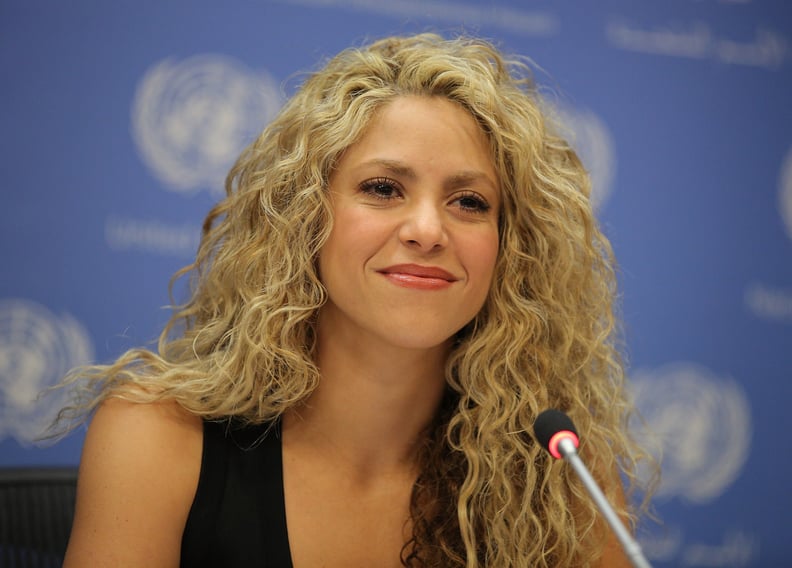 Type 2C: Tight Waves
"Type 2C hair is easy to spot: the strands are thicker and coarser, definitely more resistant to styling straight. It frizzes easily and has a few curls mixed in with tight waves." Shakira is the ultimate example of this type of hair — her waves are consistent and look curling-iron made but are actually natural.
Product recommendations: If you want to keep your waves intact — they're beautiful, you should! — you need a leave-in cream serum, like Dove Quench Absolute Supreme Creme Serum ($7). "Your hair tends to be a lot dryer because it's almost curly, so you want to add moisture to your routine while still trying to keep the texture in place," Cynthia says. You want to deep condition at least every two weeks, too. Try Aussie 3 Minute Miracle Moist Deep Conditioner ($4).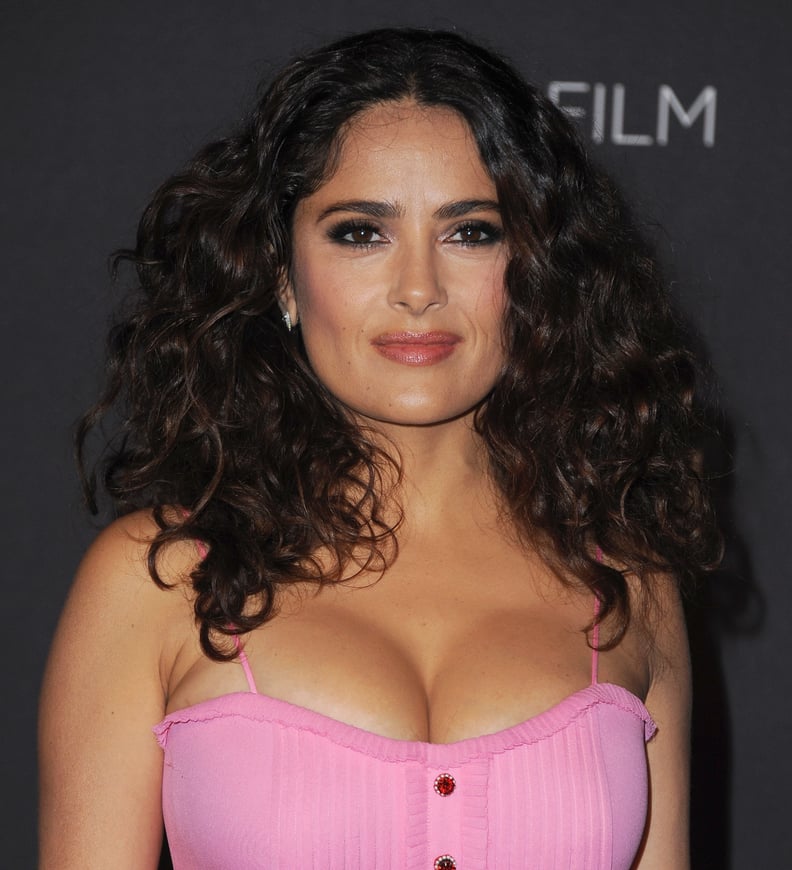 Type 3A: Large Curls
Type 3 hair is where we get into the curls. "If your hair is in this group, usually the curls are well defined and springy, big in diameter, and with lots of body," Cynthia describes. It can be easily styled in its natural state, or it can be straightened with a blow dryer with a little time but not much trouble. Salma Hayek's hair in this photo is the perfect example. "This hair is not as coarse as people believe it to be, but there's usually a lot of it," Cynthia adds.
Product recommendations: To keep your curls ringlet-y and bouncy, use gels and creams that offer light moisture and curl definition. Do stay clear of heavy butters and oils to avoid weighing down your curls. Try Philip B Oud-Royal Mega Curl Enhancer ($50). Once you've applied the cream, don't brush or comb your hair. Use your fingers and a diffuser to massage your scalp and lift your curls at the roots to give them volume.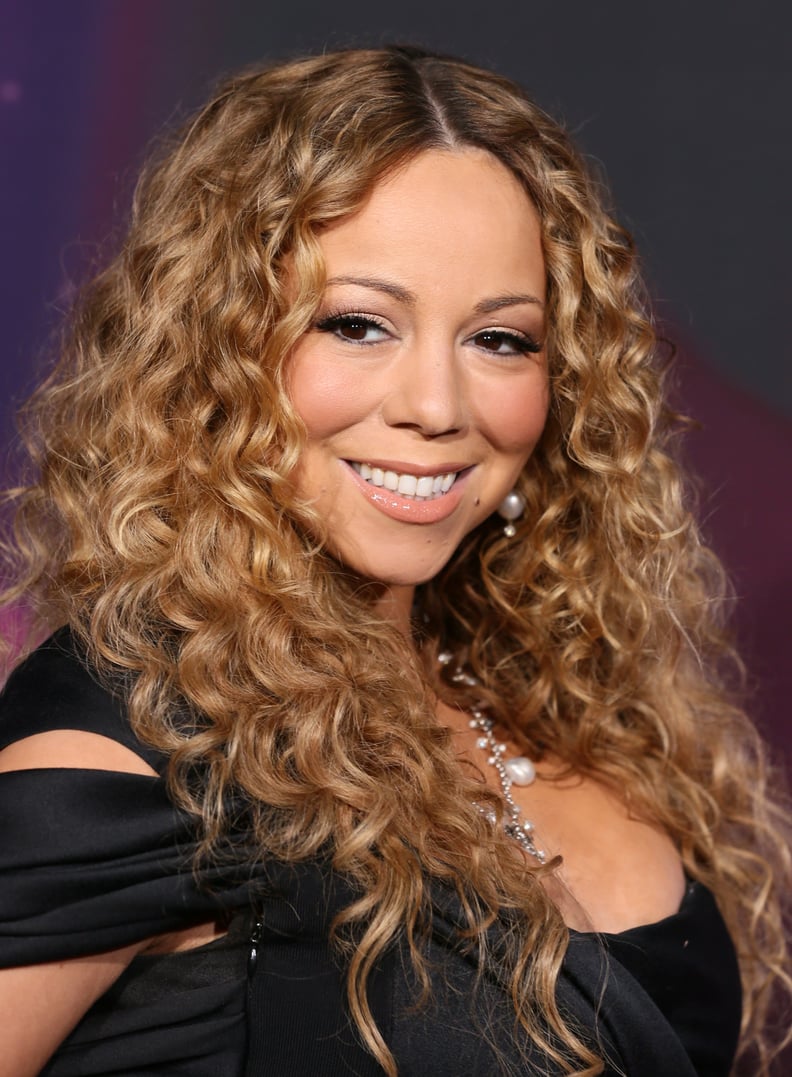 Type 3B: Stretched-Out Spirals
"Type 3B tends to have a mix of big curls and tighter ones. You can go from bouncy ringlets to tight corkscrews, but the average circumference of this curl is marker-sized," says Cynthia, basically describing Mariah Carey's hair in this photo. You might also find that you have tighter curls at the nape of your neck and looser at the crown — type 3A and 3B are pretty close, so don't stress too much about it.
Product recommendations: "Just like with Type 3A, you want a moisturizing cream and also some whipped mousses that offer moisture but definitely frizz control," says Cynthia. Two options: Ouidad Curl Quencher Hydrafusion Intense Curl Cream ($26) and Herbal Essences All Whipped Up Conditioning Mousse ($5). You might also want to replace your towel with a microfiber fabric and sleep on a satin pillowcase to avoid roughening up your strands.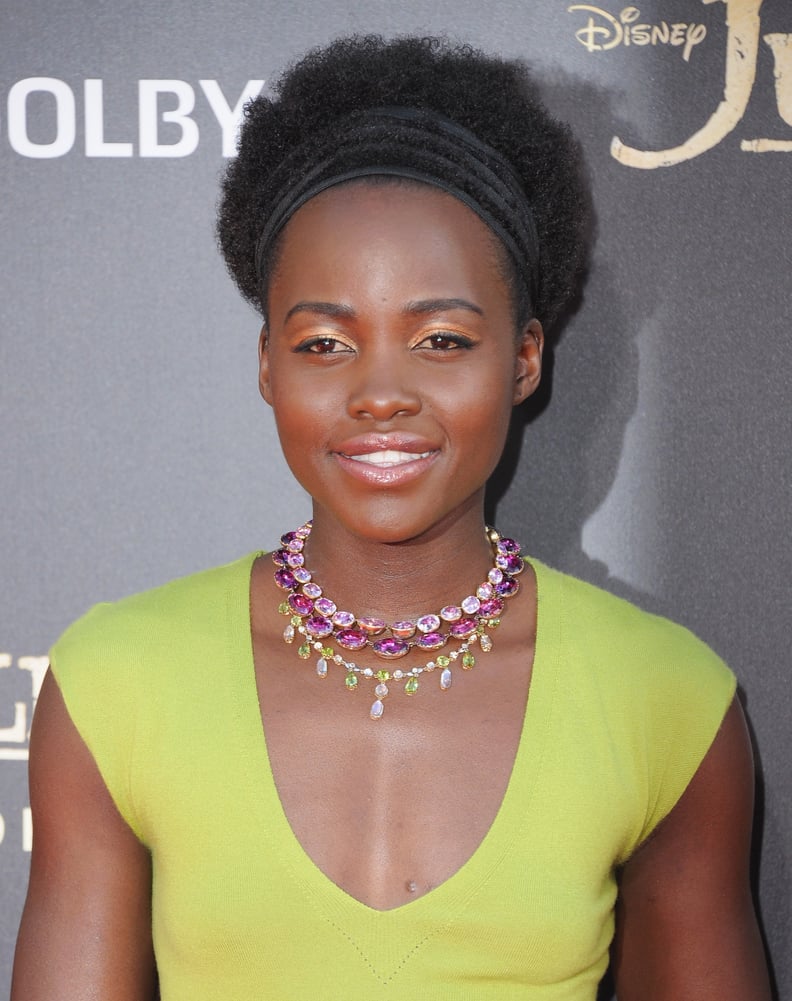 Type 3C: Corkscrew Coils
"Type 3C is what people think of as curly, kinky hair. Usually, they are tighter curls, like the circumference of a pencil or a straw, but it's fine in texture — there is a lot of it, but it is usually really fine," says Cynthia. You should be able to see the coil-y shape of each curl like with Lupita Nyong'o's hair. Type 3C is usually also very fragile and dry.
Product recommendations: "You want to use styling creams that are really rich — think butters," Cynthia adds. "You want products that will sit on the hair and absorb throughout the day so you can control frizz." Our suggestion? Oribe Curl by Definition Creme ($55).
Type 4A: Miniature Curls
"Once we get to type 4, we're talking about kinky hair," says Cynthia. "Type 4A is very tight and small curls, very wiry and fragile. When you stretch them, they get super long." Yaya DaCosta's hair is the perfect example.
An interesting thing about type 4 hair: "Strands have less cuticle layers, which means they have less protection against damage, like heat and brushing," Cynthia adds.
Product recommendations: You want to use heavy creams, butters, and oils to counteract the dryness and maintain the strength of your hair. Apply a product like OGX Curls Butter ($8) or Kinky Curls Perfectly Polished Nourishing Hair Oil ($19) before using perm rods to help get more of a defined curl pattern.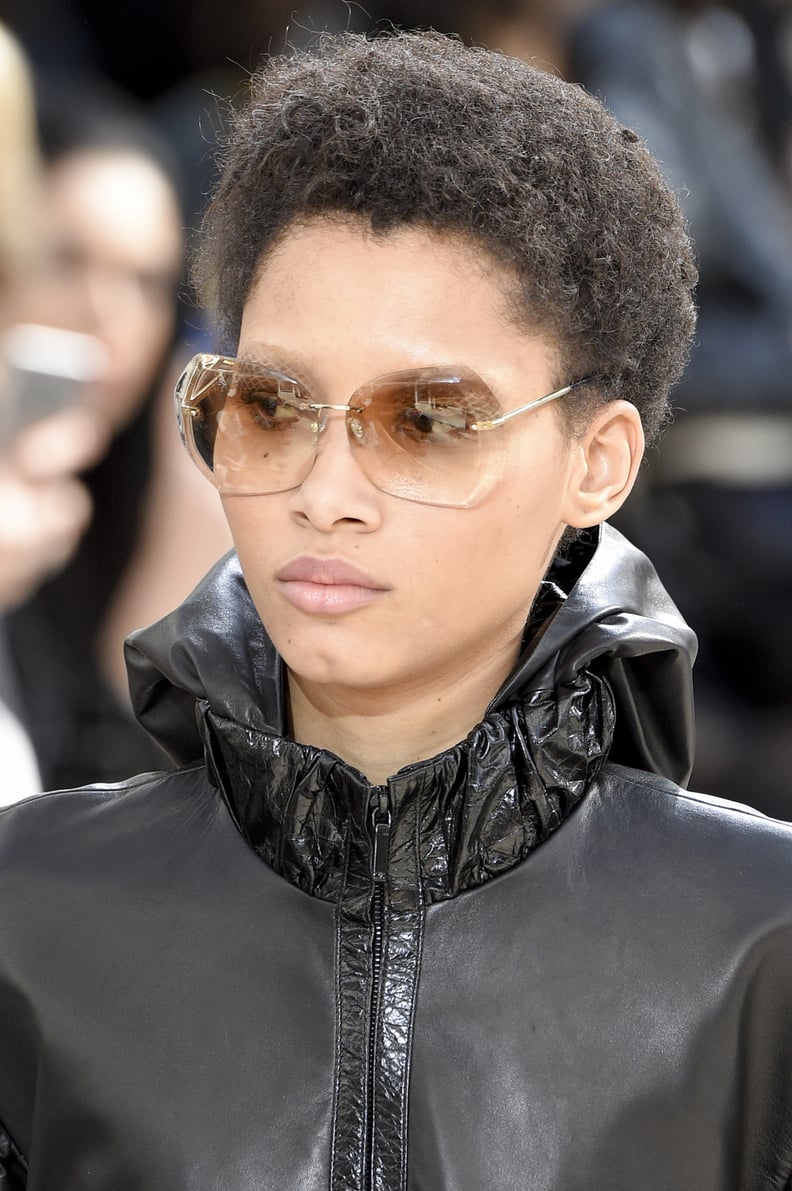 Type 4B: Z-Shaped Curls
This is where hair gets really different. "All other curl patterns before 4B were S-shaped, like the typical curl you think of, but this one is shaped like a Z, so it's less defined and has more of a cotton-like feel to the hair," explains Cynthia. "This hair tends to be really thick," like Lineisy Montero's.
Product recommendations: If your hair is type 4B, you're probably familiar with the L.O.C. method: leave-in, oil, cream. "Part your hair in four to six sections, and then go through each one applying each product to layer the moisture and keep the curl pattern stable throughout the day." Try Brigeo Curl Charisma Rice Amino + Avocado Leave-In Creme ($18), Carol's Daughter Marula Oil Curl Therapy Softening Serum ($18), and Pantene Curl Perfection Controlling Curl Crème ($6).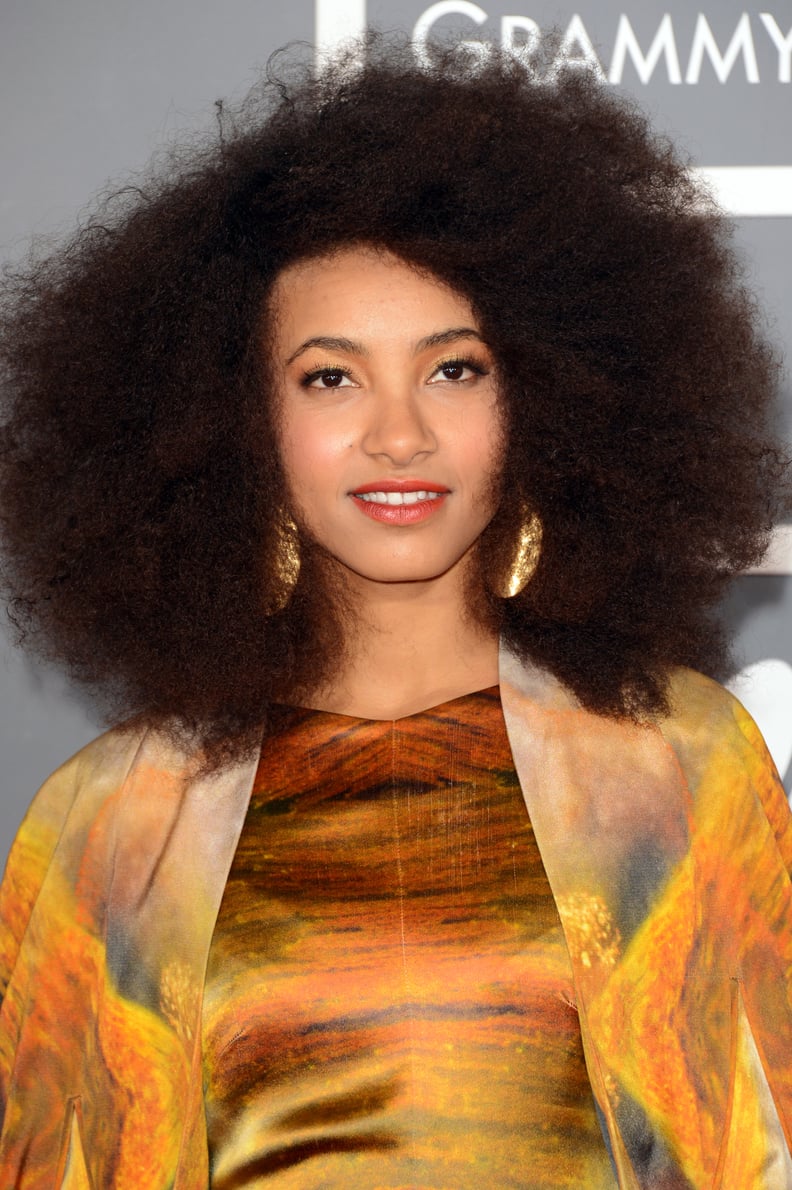 Type 4C: No Curl Pattern
Type 4C has a lot of it all: a lot of hair, lots of curl. "But even though the hair is super curly, there's no curl pattern to the naked eye because it is so tightly clumped together," says Cynthia. "It ranges from fine to thin, and it can be very soft but can also be really coarse with densely packed strands." Your hair, like Esperanza Spalding's, doesn't get oily often, and you can wash it just once every one or two weeks.
Product recommendations: The L.O.C. method comes into play here, too, and you'll want to apply even more product than you think is necessary to keep your hair soft. "For those reasons, you also want to use a clarifying shampoo at least once a month to remove anything just sitting on your scalp," Cynthia says. "That buildup can lead to hair loss, so you want to cleanse your hair thoroughly every so often, and the only way to get that oil and butter off is to use a clarifying shampoo." Try Madam C.J. Walker Beauty Culture Jamaican Black Castor & Murumuru Oils Pure Clarifying Shampoo ($24).