Jennifer Lopez Has Walked Down the Aisle 3 Times
Jennifer Lopez has admitted that "she is a love addict" who has a "fear" of being on her own. It's no wonder she has been married a few times and has been in several other long-term relationships. Who remembers when she almost tied the knot with Ben Affleck? We sure do!
The 49-year-old has pretty much been in and out of a relationship since 1997, and there's nothing wrong with that; more power to her. She's a woman that knows what she wants and goes after it — she's the one who asked current fiancé ARod out on a date. We are taking a moment to look back at the men for whom she has walked down the aisle.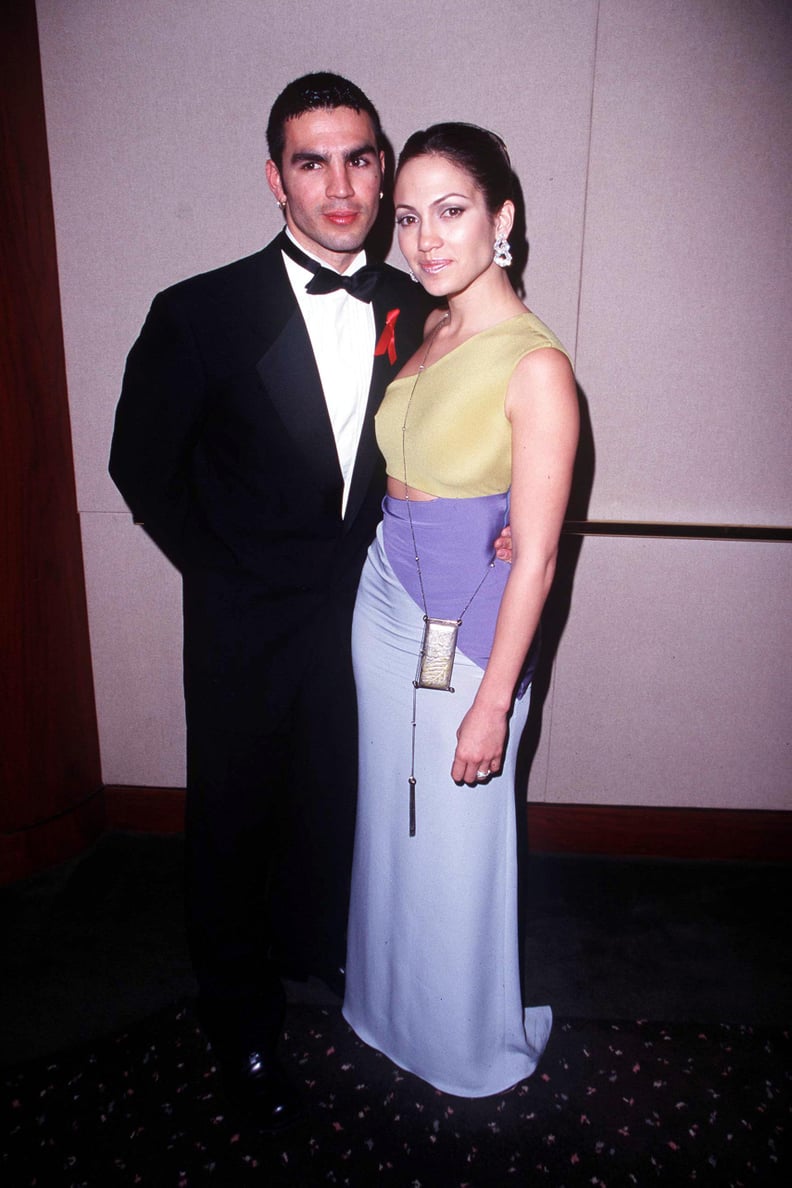 Married: Ojani Noa
When: 1997-1998
Jennifer was married to the Cuban waiter for less than a year, but had a lot of legal troubles after divorcing him. In 2006, she sued him to stop him from publishing a book about their marriage and won. She is also currently involved in another lawsuit trying to bar Ojani from selling a intimate video from their honeymoon.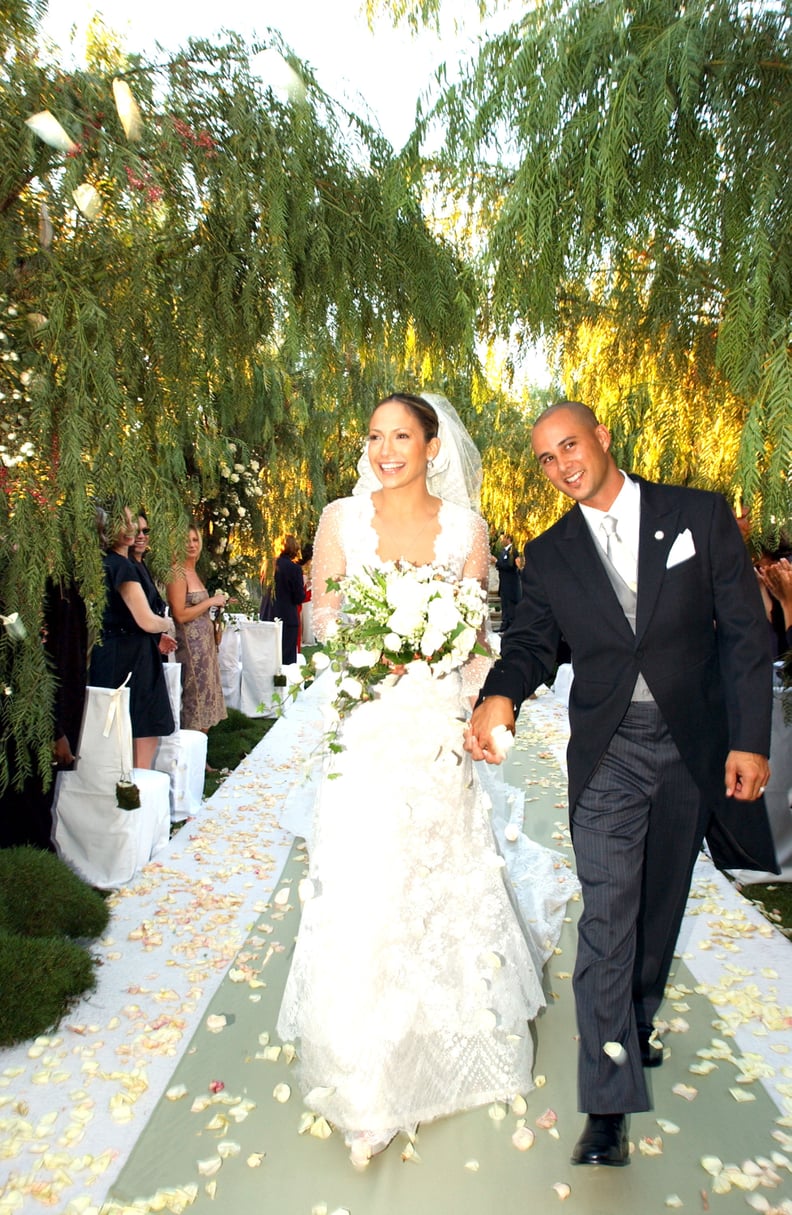 Married: Cris Judd
When: 2001-2002
The 47-year-old developed a relationship with her former backup-dancer after breaking up with Diddy. The two got divorced a little over a year after being married.
Engaged: Ben Affleck
When: 2002-2004
J Lo and Ben were famously engaged just a few months after her divorce from Cris. The former couple was set to tie the knot in Sept. 2003, but postponed their wedding the day before, according to her memoir True Love. They broke up in 2004.
Married: Marc Anthony
When:2004-2014
Jennifer and Marc got married just six months after her break-up with Ben. The two are parents to twins Max and Emma, born in 2008. J Lo and Marc announced their split in 2011 and he filed for divorce in 2012. The paperwork was finalized in 2014 and she got primary physical custody of their kids. They remain close.