1 in 3 South African Men Admits to Committing Rape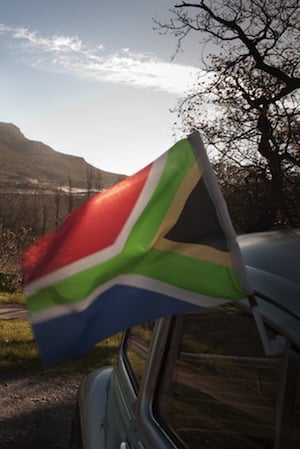 While most American women gave thanks this past weekend, a new report revealed the overwhelming sexual violence facing South African women. The annual survey from the Medical Research Center found that one in three South African men admits to committing rape. After last year's report discovered that one in four South African men admits to rape, I thought things couldn't get worse in a country that inspired the terrifying antirape condom.
The stats tell a scary story: while 25 percent of women surveyed said they were raped, only one in 25 of rapes was reported. One-third of the men in the anonymous study felt no guilt after, and men gave reasons such as sexual entitlement, a desire to punish women who had rejected them, or boredom to justify their actions.
Attempting to explain such widespread sexual violence, the lead researcher described rape as a "legitimate activity" in South Africa and placed some of the blame on apartheid, which created a culture of violence and few legal repercussions. She said that empowering boys and intervening in violent homes could help end the cycle.
This approach reminds me of what American ant-domestic violence advocate Ali Torre told me last month. She said: "Anger management is very important to prevent a potential perpetrator by intervening when you see a child who is acting out in school, who is getting in fights, who's not being a successful student. Our philosophy is that before you punish them or suspend them, why not have someone listen to them and find out what's going on in their lives." South Africa is going to have to pair such individual intervention with some serious big-picture overhauls — like following through when victims come forward — if it wants to stop one third of its male population from raping women.