1 in 4 UK Exotic Dancers Have a College Degree
Stripper Studies: 1 in 4 Exotic Dancers Have a College Degree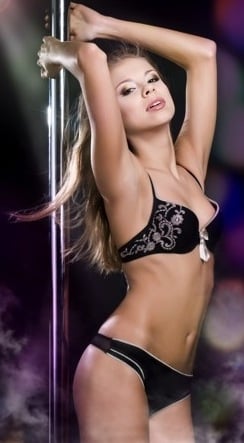 When university researchers looked into what motivates women to take off their clothes for money, they discovered that the dancers on stage might be their former students. One in four strippers in the UK has a college degree, according to a study out of the University of Leeds, and, unsurprisingly, most of these women turn to the profession for the high income. The average stripper in the study takes home $350 a night.
The researchers say that recent grads — mostly art majors — who can't find jobs after university take to dancing. Perhaps they consider lap dancing performance art. But unlike other potentially mundane postcollege jobs, the study reports that most dancers have high job satisfaction.
Would you ever turn to stripping for extra cash, or do you find it depressing that this what women, educated or not, have to do to get by?