$200 Gift Certificate to Bliss Spa Giveaway
Win $200 to Bliss Spa and Live It Up Like a Hot Chick!
In celebration of our guest blog series by the authors of How to Eat Like a Hot Chick, How to Love Like a Hot Chick, and the upcoming Live Like a Hot Chick, we're giving away $200 to a Bliss Spa and a set of their three books! Three first prize winners will also get the complete series of Hot Chick books! A Hot Chick is a confident woman who knows what she wants and gets it. She is passionate and comfortable in her own skin. We're here to help you embrace your inner Hot Chick!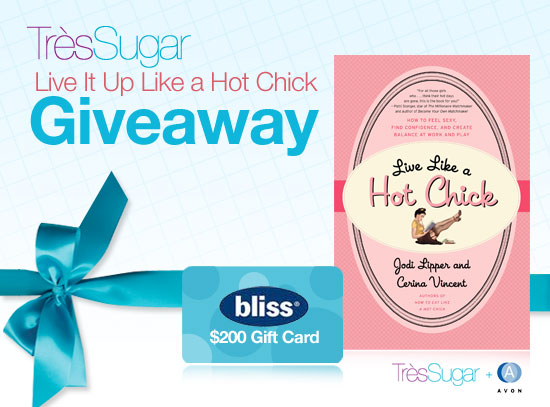 To enter the giveaway, just log in to your PopSugar Community account and take this quiz that will test your Hot Chick wisdom! And each time you share this post on Twitter or via email, you'll receive additional entries to win! If you're not a member, register now. Check out the official rules here — it doesn't matter how you score, and the contest ends Friday Sept. 10. Now get cracking on this quiz so you have a chance to win $200 to Bliss and the Hot Chick books! Good luck!
This quiz has been closed and is over.
Results
The average score is 3.9 or 78%