2010 National Book Award Finalists
What National Book Award Finalists Have You Read?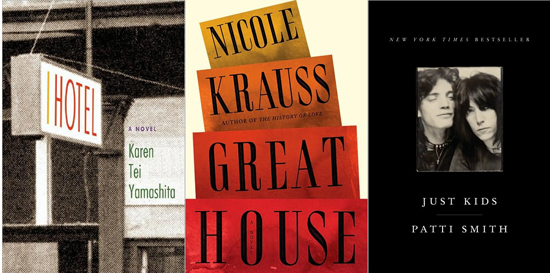 The nominees for the National Book Award came out yesterday. To be honest I haven't read any, but I've wanted to read Just Kids by Patti Smith since hearing her in a NPR interview earlier this year. Also Lord of Misrule (not to be confused with book five of the Morganville Vampire series) isn't even being published until November! So no need to feel behind if you haven't crossed any off your list. Aren't awards just a way to sell more books anyway? Find out which fiction and nonfiction books made it below.
Fiction
Nonfiction
Read any yet? Or do you want to now?