2010 Trends
8 Trends From 2010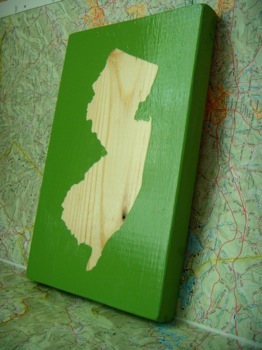 Every year's a mixed bag, but 2010 was the time for these eight trends, concepts, and places. And they should probably enjoy the limelight, because most will be out with the old come tomorrow.
New Jersey: Residents may not like the attention, but between the Jersey Shore, The Real Housewives of New Jersey, and HBO's Boardwalk Empire, the Garden State was the life of the party this year.
Facial hair: We thought Brad Pitt had just gotten lazy when he sported an unkept beard in late '09, but by January, Jon Hamm and Robert Pattinson grew into the look. By the end of the month, an anthropologist explained why Americans were suddenly so comfortable with facial hair: thinning economies loosen our attitude toward looks.
Celebreadymade art: Readymade art takes existing objects and uses them in a new way; celebreadymade art does the same with famous people, using their image as an object itself. Their instant recognizability made this art form contagious.
Elaine Benes look: It's hard to say whether young New York women were imitating polygamists or Elaine from Seinfeld, but when they were spotted wearing long skirts, messy buns, and ankle boots, the New York Times said the Elaine look was in.
Expressionistas: Blame James Franco, blame the economy, but it's not enough to just be one type of artist anymore. Expressionistas are celebrities who have their hands in everything: acting, music, fashion, business, and art.
The '70s: Between The Runaways, Lindsay Lohan's '70s porn piece, and a recession like we haven't seen since the days of disco, the New York Times declared the decade back.
Polyamory: Maybe it's just part of the '70s revival, but with extramarital dating sites popping up and a book touting the benefits of cheating, open relationships gained traction as a feasible option this year.
Libraries: Eco guilt and empty pockets brought the library back in 2010. NPR noted an uptick last Summer, pointing out there are more seats and free WiFi.
Check out the rest of our Best of 2010 coverage!