If the nominees are any indication, the 2014 Emmy Awards are going to be hot. From Game of Thrones to Masters of Sex, the list of nominated TV programs is filled with sexy shows that aren't afraid to get ultrasteamy. While you wait to see the winners, check out the absolute sexiest scenes from the Emmys roundup this year. But be warned — there are some seriously sexy spoilers (and NSFW butts) ahead.
Source: ABC [1]
Breaking Bad
Okay, so there are no sexy scenes anywhere near Breaking Bad's dramatic series finale, but we would like to look back and appreciate the few happy moments of the show's captivating TV run. This intimate moment between Jesse Pinkman and his girlfriend, Jane, is the perfect combination of sweet and sexy.
Source: AMC [2]
Archer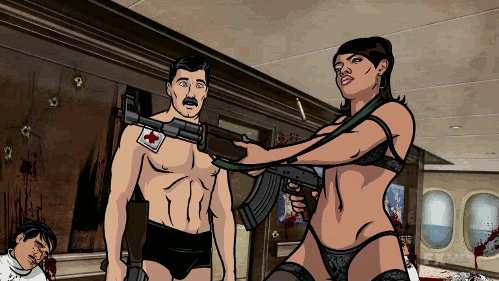 Archer cannot be accused of being unsexy, especially when the title protagonist and his love interest appear scantily clad (or less) on the show regularly.
Source: FX [3]
Scandal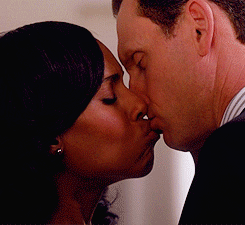 Calling Olivia Pope's relationship with Fitz "rocky" would be an understatement, but the pair definitely shared sensual scenes that had us all at the edge of our seats.
Source: ABC [4]
American Horror Story: Coven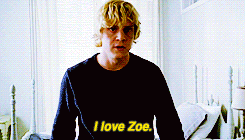 After a wonderfully weird season of American Horror Story, audiences got butterflies when Kyle (a virtual Frankenstein's monster) expresses love for his creator, Zoe. There were other sexy scenes between the two throughout the season, but this was the most meaningful and intimate.
Source: Fox [5]
Girls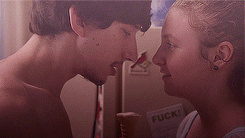 HBO's Girls strives to portray 20-something life realistically, but that doesn't mean that things don't get hot! When Hannah Horvath and Adam Sackler shared this kiss, viewers everywhere definitely felt the passion.
Source: HBO [6]
Game of Thrones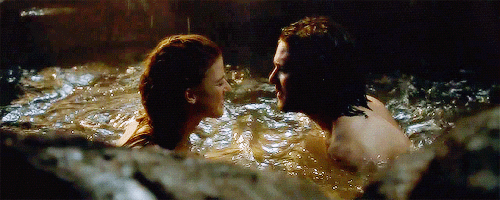 This HBO drama leads the pack when it comes to steamy moments between characters (like this one between Jon Snow and Ygritte, his wildling girlfriend), so there's no way to pick one best scene from Game of Thrones.
Source: HBO [7]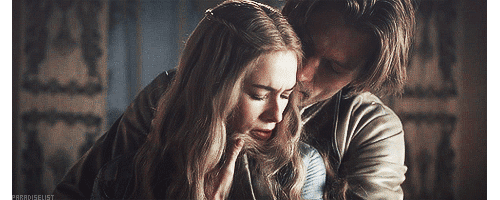 The sexy scenes between Jamie Lannister and his sister, Cersei, certainly make us feel weird, but there's no denying that these sensual moments are some of the hottest on the show. This particular scene created controversy [8] due to its nonconsensual instigation and deviation from the book's plot, but at least it started an important discussion.
Source: HBO [9]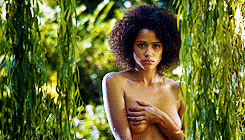 The blossoming relationship between Missandei and Grey Worm culminates during one particularly intimate encounter, when Missandei is bathing . . .
Source: HBO [10]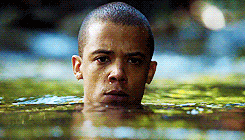 . . . and Grey Worm gets caught peeping.
Source: HBO [11]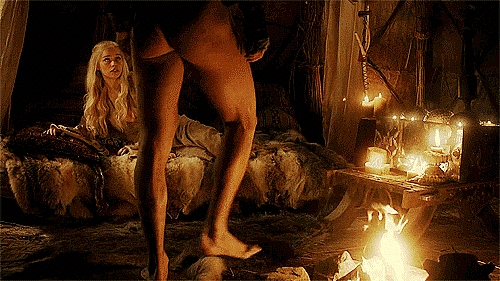 Unfortunately, we only got to enjoy this buff Dothraki behind [12] for one season, but the sex scenes between Khal Drogo and Daenerys Targaryen will live on in our hearts forever.
Source: HBO [13]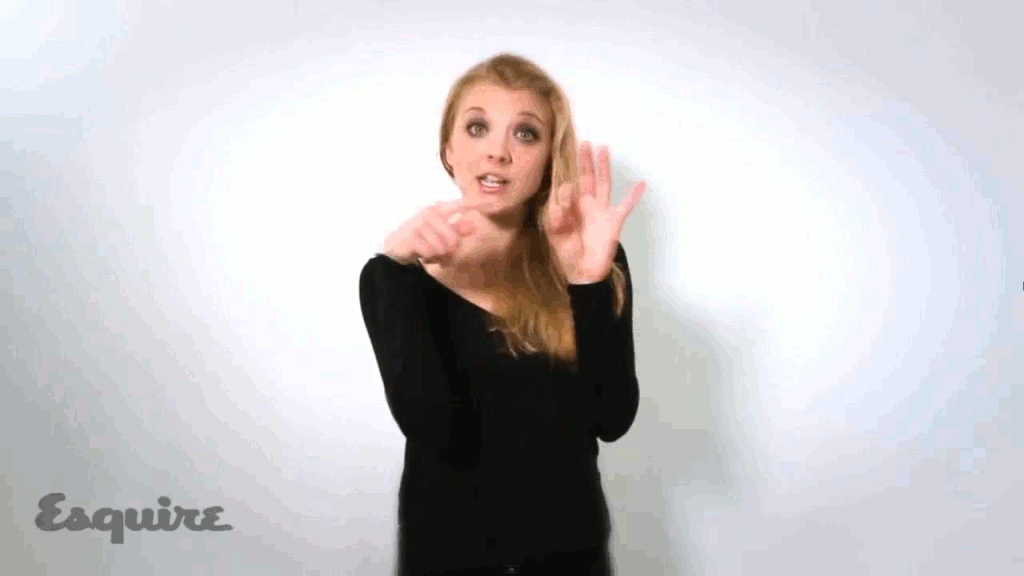 Basically, this sums up Game of Thrones . . . and we wouldn't have it any other way!
Source: Esquire [14]
Downton Abbey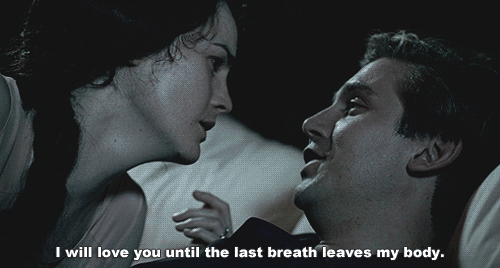 After a character's postcoital passing [15] during season one, Downton Abbey rarely addresses the topic of sex — and that's OK! To get viewers hot and bothered, it doesn't always take frisky characters. Sometimes, as is evidenced by this sweet scene from season three, tender words between lovers are sexy enough!
Source: PBS [16]
The Normal Heart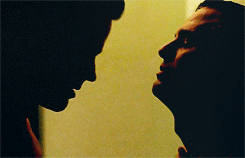 In this HBO movie about the 1980s onslaught of the AIDS crisis, Mark Ruffalo [17] and Matt Bomer share a few seriously sexy scenes. The film garnered nominations for its impactful depiction of activism, love, and loss, so it's obviously not only a movie about crazy chemistry between two hotties . . . but that doesn't mean we can't enjoy their intimate scenes!
Source: HBO [18]
True Detective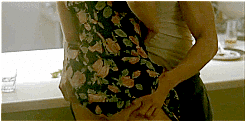 Though dark and mysterious for most of the season, True Detective snuck in a few majorly hot sex scenes. This one between Rust and Maggie made us see the light when it comes to sexy TV detectives [19]!
Source: HBO [20]
Masters of Sex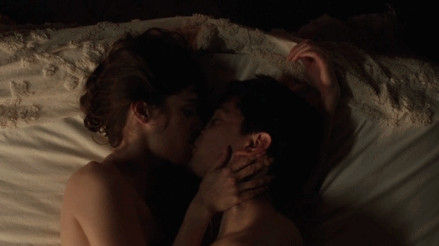 With a name like Masters of Sex, you know that this TV show is filled to the brim with supersensual scenes. However, since the plot centers on clinical sex studies, it's the intimacy of sex at home that really stands out in this show. This tender scene between Ethan and Virginia is a perfect example!
Source: Showtime [21]
House of Cards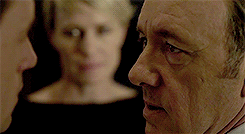 Viewers were thrown for a loop during House of Cards season two, when Frank and Claire Underwood have a threesome with their bodyguard, Edward Meechum. We're not complaining.
Source: Netflix [22]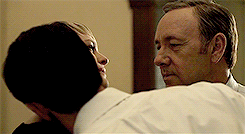 Really, is anybody complaining?
Source: Netflix [23]
Luther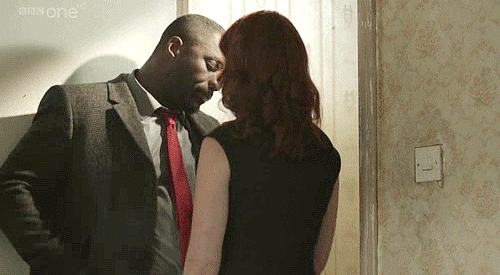 It's the little things that take a sexy scene to the next level, and Luther knows a thing or two about subtlety [24]. Between small touches like this one and a hot leading man like Idris Elba, the show has us all hot and bothered!
Source: BBC [25]
Orange Is the New Black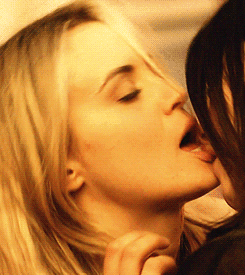 OITNB offers sexy scenes from the past and present, thanks to frequent character flashbacks like this one between Piper and Alex. Twice the sex scenes means double the steamy fun!
Source: Netflix [26]
Sherlock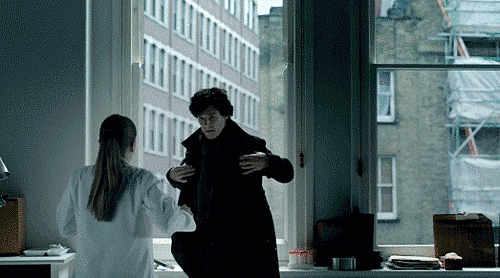 Because no steamy scene roundup would be complete without the sexiest GIF of all time [27], we have to include Sherlock and Molly's perfect kiss as our pick for the Emmy-nominated show.
Source: BBC [28]