Pornhub Reveals the Most-Searched Porn Terms in the Country — Here's What Took the Top Spots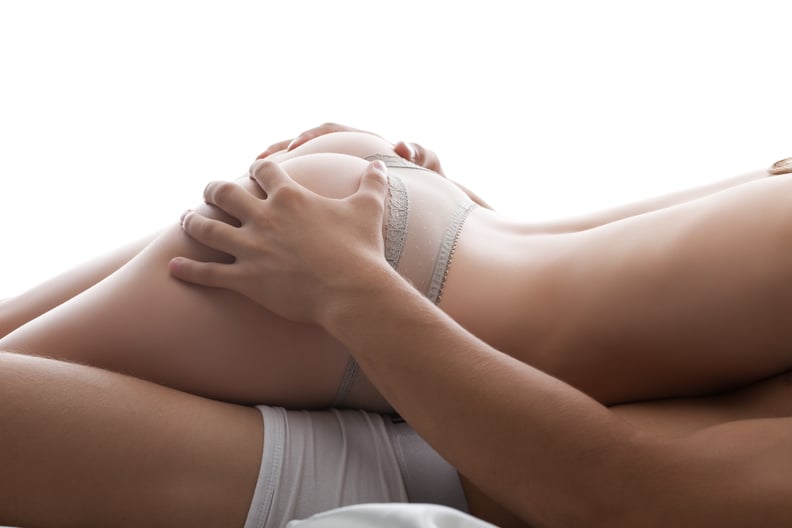 Shutterstock
Pornhub Insights
Shutterstock
Pornhub Insights
In honor of election season, Pornhub and Vocativ have teamed up to collect data on where each state stands when it comes to top search terms and categories. The US alone accounts for 40 percent of the adult website's audience, and the results are definitely interesting, to say the least. Turns out that despite differing political affiliations across the nation, one steamy topic that most of the 50 states can agree on is "lesbian" porn.
By analyzing searches in the month of January this year, the two outlets found that "lesbian" was most searched in 30 states. California actually took the lead with the most amount of searches.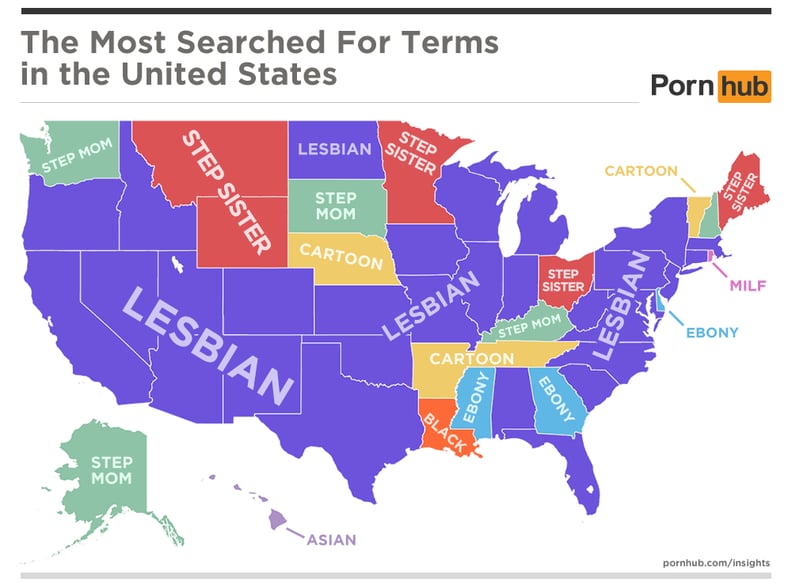 "Step sister" interestingly dominated the northern half of the nation, including states like Wyoming, Minnesota, and Ohio, while "step mom" was preferred in Alaska, Washington, Kentucky, and New Hampshire. In Nebraska, Arkansas, Tennessee, and Vermont, "cartoon" or animated porn was most searched. Based on the stats, Rhode Island seemed to be the single state that most preferred "MILF" content.
In terms of top categories, "lesbian" was again most popular among a list of almost 100 categories. The top viewed in most Western, Midwest, and Northeast states was in the "teen" category, while "ebony" ranked highest in New York and most of the South.