7 Dating Trends That Gained Serious Momentum in 2019
When a new year begins, many of us resolve to improve our dating lives, whether it be by getting off dating apps, spending more quality time alone, or having a little more fun on dates (yes, they're awkward, but they also shouldn't be painful!). And while we're already seeing some new dating trends pop up for 2020, a handful of trends gained a ton of popularity in 2019. And since we love looking back, we're reminiscing on the predictions we got from the experts about 2019 dating trends and pitfalls. So if you want to be way ahead of the game in 2020, keep reading for everything that went down in the dating scene this year.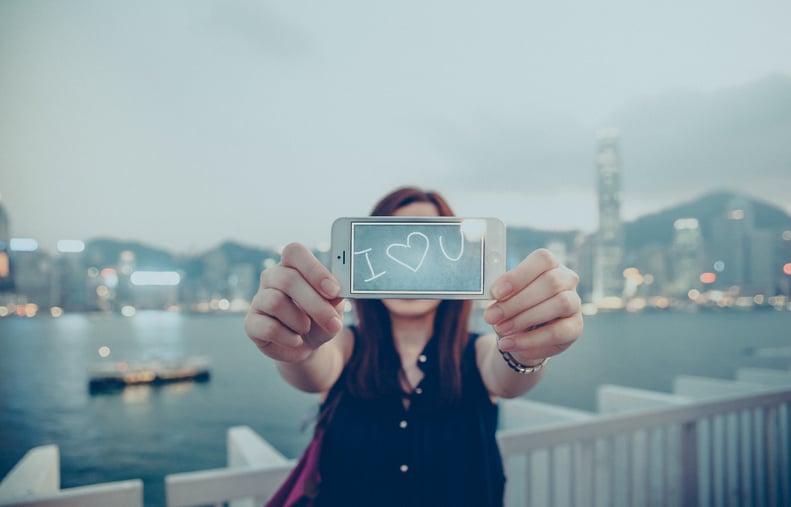 The Paradox of Choice Is Out, and Love Is In
"Love is making a comeback in 2019," Hesam Hosseini, CEO of Match, told POPSUGAR ahead of 2019. "Singles are growing tired of swiping culture and have become more intentional about dating, seeking meaningful, long-term connections on dating apps."
Hosseini was definitely on to something. While hundreds of articles are out there about how the paradox of choice is preventing folks from finding happiness, I'd like to take a moment to give today's singles a bit more credit. We're not dummies. While swiping can be fun, we know that if we actually want a partner, eventually we'll have to make a choice. For those of us who have been on the apps for more than a year, I predict we'll see less swiping and more getting creative about alternative ways to meet people.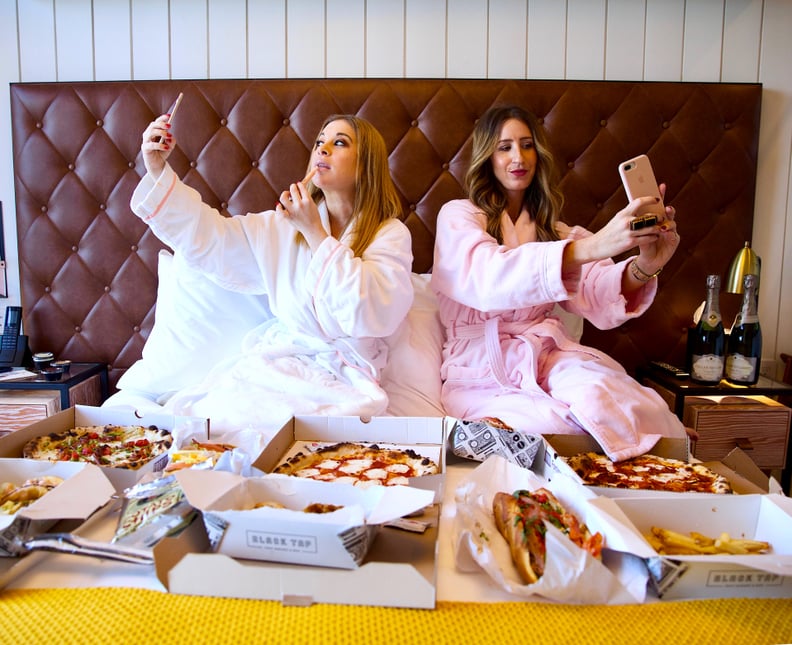 "Should" Is Over — Just Do What's Right For You
Ashley Hesseltine and Rayna Greenberg, who run the wickedly funny Girls Gotta Eat podcast, told POPSUGAR ahead of 2019 that "in the new year and beyond, women will stop doing sh*t they don't want to do, whether it be on the apps, on dates, or in the bedroom. With our podcast, we hope we've contributed to a movement of women not going out with men out of obligation, shutting down creeps on apps, not sleeping with someone until they're fully ready, and resisting anything that makes them uncomfortable. Ladies are living their best lives (by their own rules) more than ever, and we only see it continuing."
Amen, ladies! Let's quit the obligation and go live our best lives.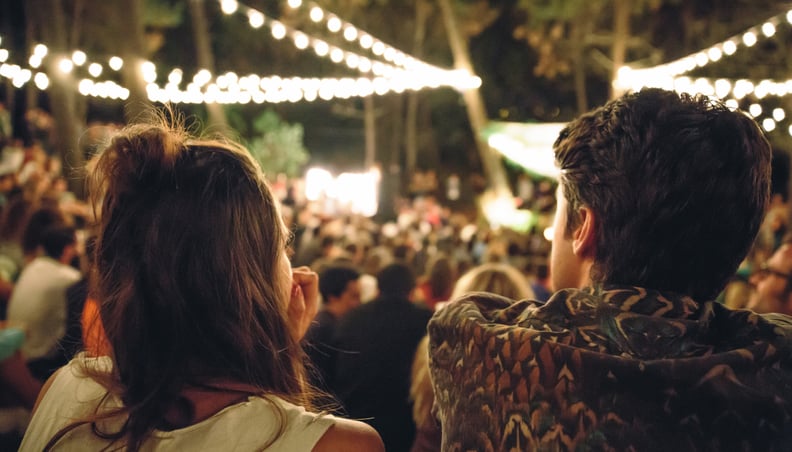 IRL, So Hot RN
We're done swiping for sport. Cyber-dating expert Julie Spira told POPSUGAR ahead of 2019: "Dating apps have made it so easy to meet so many people in a digital split second. However, singles are overswiping and not really meeting as much as they should. I believe the biggest dating trend for 2019 will be to stop the swiping frenzy, and for dating apps to make it easier for people to go on dates. Meeting IRL will be the focus for singles, and since the goal is to find love, it's time for dating apps to help make dating less overwhelming."
The founder and CEO of Hinge, Justin McLeod, is committed to getting folks off the dating apps and into meaningful relationships. He told us, "2019 will be the year hookup culture dies. Singles are sick of mindless connections and racking up matches. They want actual dates. Insights from our new 'We Met' feature, which asks members for first date feedback, shows that 75 percent of first dates lead to second dates. It's clear singles are starting to crave more meaningful connections that last longer than one night."
Hinge isn't the only dating app embracing IRL. Bumble launched BumbleSpot to encourage people to get off the app and meet each other in person.
Thank U, Next
Ariana Grande said it herself. We can all be grateful for our exes and what they've taught us and embrace the new year with a fresh perspective. If things didn't work out, it means we're stronger, wiser, and braver. As pop culture lends itself to more female empowerment, I bet we'll see more instances of women taking control of their love lives and rejecting nonsense like ghosting and breadcrumbing.
Ellen Fein and Sherrie Schneider, coauthors of The Rules: Time Tested Secrets For Capturing the Heart of Mr. Right, want to remind women that they hold the cards, and if they want to meet someone in real life, they'll need to stop texting endlessly. "Women are getting fed up because they've been nice, allowing guys to text them to chat, without making firm plans," Fein told POPSUGAR ahead of 2019. She explained that in the years to come, that's getting less and less acceptable. If a person is texting just to ask "what's up" and not making plans to see you, it's time to "next" them. Schneider added, "The leverage women have is the pleasure of their time, and when men get it, either in the form of chatting over text or social media engagement, it removes their urgency to ask a lady out on a real date." I like this concept; it basically says if you're giving them your attention before they've earned it, you're confusing them. Twenty-nineteen is all about stopping being doormats and saying "thank you, next" to those who haven't earned the pleasure of our company.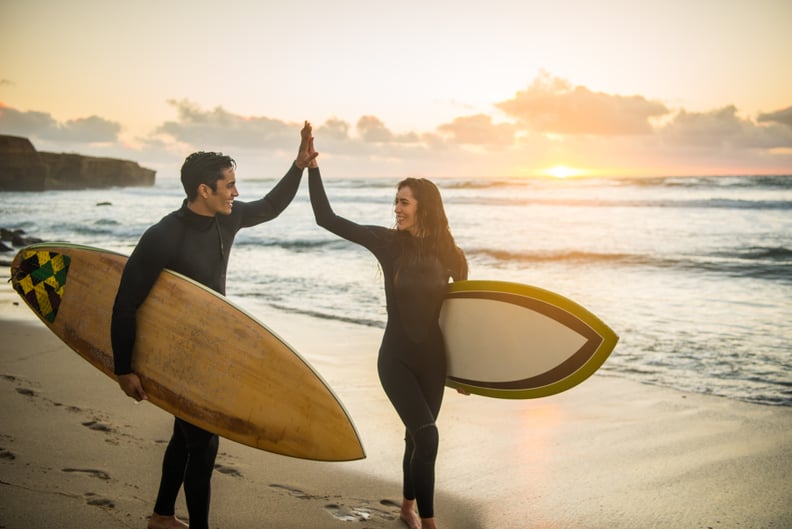 Buckle Up For Adventure
Today's singles are getting tired of drinks as a first date activity. Sure, it's fine and easy to exit if the date isn't going well, but I wonder if we're all a little sick of that wine or cocktails song and dance. There are plenty of nondrinks options for dates. According to Tinder, the data behind this theory checks out and there's more of this to come.
Tinder dating and relationships trend expert Dr. Darcy Sterling told POPSUGAR, "One thing we know for sure heading into 2019 is that daters want new experiences and more excitement. Tinder's Year in Swipe data revealed that 'fun' and 'adventure' are among the top terms in bios, confirming that millennials and Gen Zers tend to think beyond the drink. So if you love trying new activities, 2019 is your year. Whether it's a pottery class, ice skating lesson, or going to a salsa club, date nights are getting much more interesting."
If you're not a planner, you can outsource this with organizations like Events & Adventures, through which you simply pay an annual membership fee and get access to singles events in your area.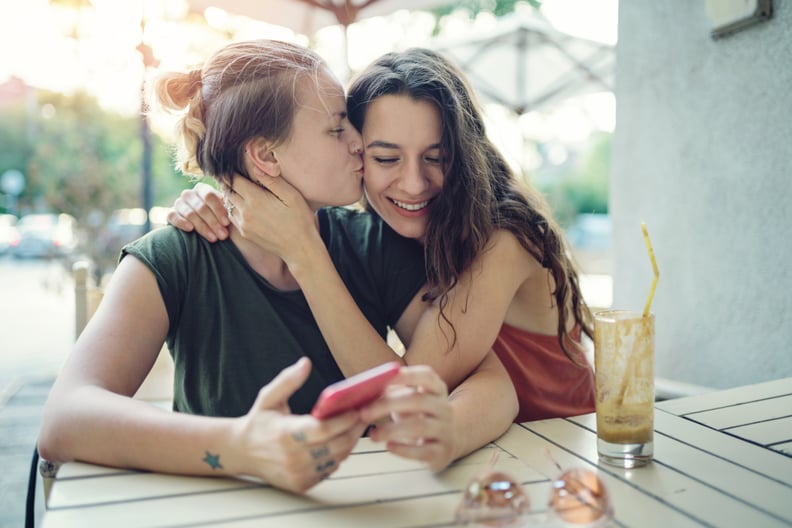 Kindness Is King
Something I've been working on in my own dating life is human decency. I know, groundbreaking. But here's the thing: when you can't think of a nice way to say "no thank you," sometimes you end up saying nothing at all. It's not mean-spirited, but it's not nice either. I've been working on closing out my dating relationships with compassion and communication instead of ghosting, and I'm here to tell you that's not always easy. I've failed several times this year. Twenty-nineteen is about resolving to give empathy a go.
The chief brand officer at Bumble, Alex Williamson, told POPSUGAR, "In 2019, I think we will see the trend of mindfulness and respect in dating. As more people are appreciating stepping away from their devices and digitally detoxing, we've created features that reflect that, including Snooze, Bumble Boost, and badges, which help people get to know each other's priorities and intentions more quickly." As Bumble makes it easier for us to be more mindful in our dating, Williamson also reminded us to be kind to everyone involved, including you. "Our priority is kindness, both in your relationships with other people and in the relationship you have with yourself. We're excited to see a cultural trend that's paralleling that, too."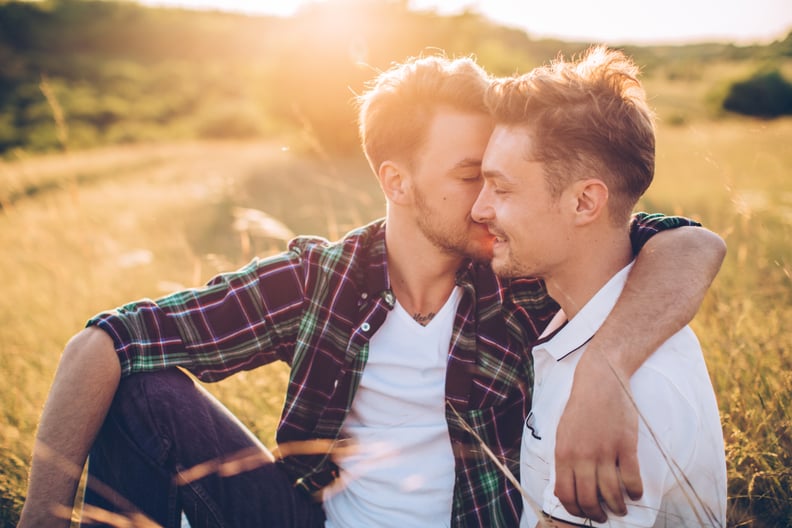 Mindfulness in Relationships
Mindful dating is important because if eHarmony is right, it's going to lead to more mindful partnerships. Chief of advice at eHarmony Jeannie Assimos told us ahead of 2019, "Couples will be more open to couples therapy and talking about their feelings than in years past, especially as millennials continue to date and Gen Zers enter the dating scene." Why is that? Perhaps it's that they're approaching dating with more mindfulness and taking their time selecting a partner. Assimos confirmed, "More people will meet their love interests online than any other way (an increasing trend year after year), and in general, couples will wait longer — some six or seven years of dating — before getting married."
So let's remind ourselves to be mindful, kind, adventurous, selective, self-aware, and most of all loving.