30 Rock: When It Rains, It Pours
When It Rains, It Pours, but Does It?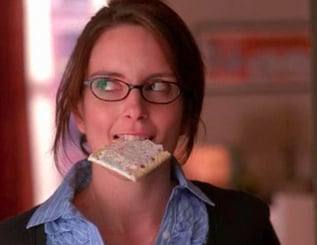 After settling into an adult relationship with Carol, a pilot who's never in town but makes up for it by being Matt Damon, things are really looking up for old Liz Lemon on 30 Rock.
Now she's basking in a postcoital glow, the one achieved through hotel sex with a man who spends 20 hours a week 30,000 feet in the air. Her new confidence and ambitious wardrobe choices have construction workers, corner bums, and TGS editors turning heads.
The message? "When it rains, it pours." In other words, men come in droves once you're off the market. But is it true? Or, is it just another Lizism walking the line between good satire and bad stereotypes?