4 Surprises From Vanity Fair's Sarah Palin Profile
4 Surprises From Vanity Fair's Sarah Palin Profile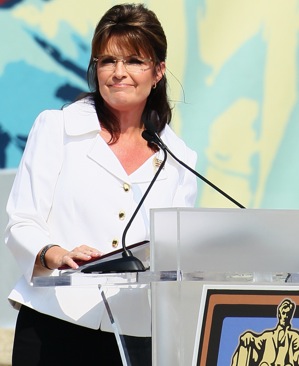 We all know what to expect from Sarah Palin these days. From her controversial Twitter feed to her outings with Kate Gosselin, practically her every move makes headlines. So when I came across Vanity Fair's new exposé piece on Palin, I went looking for new information. The article by Michael Gross is problematic — for example, Sarah is criticized for leaving many parenting duties to husband Todd, while a male politician would never face similar critique — but it did offer a few surprising, and pretty much inconsequential, gems. Here are highlights from the article:


She hands out books with fake autographs: Each guest has a photo taken with Palin and receives a "personally autographed bookplate copy" of Palin's autobiography, Going Rogue. (The autographs are fake, made with an Autopen.)
She throws things: During the campaign, Palin lashed out at the slightest provocation, sometimes screaming at staff members and throwing objects. . . . One friend of the Palins remembers an argument between Sarah and Todd: "They took all the canned goods out of the pantry, then proceeded to throw them at each other. By the time they got done, the stainless-steel fridge looked like it had got shot up with a shotgun."
She's a bad tipper: Sarah Palin ranks as the all-time worst tipper: $5 for seven bags. But the bellhops had it good in Kansas, compared with the bellman at another Midwestern hotel who waited up until past midnight for Palin and her entourage to check in — and then got no tip at all for 10 bags.
She knows the power of the push-up bra: The friend elaborated on this last point: "Once, while Sarah was preparing for a city-council meeting, she said, 'I'm gonna put on one of my push-up bras so I can get what I want tonight.' That's how she rolls."
There you have it. I'd say the fake autographs shocked me the most!