5 Facts About Rose Kennedy Schlossberg
5 Things to Know About the Kennedys' Heir Apparent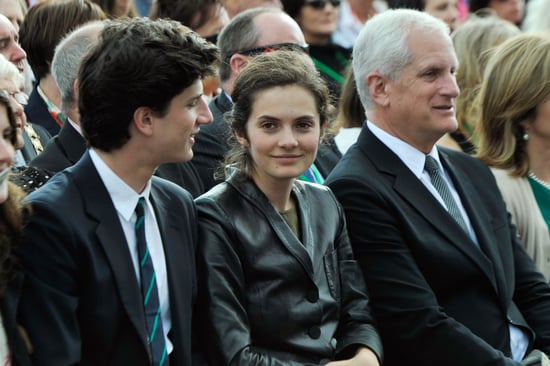 Next Thursday a new Kennedy will graduate from Harvard, and make her way into a world eager to have her. Must be nice! But Rose Kennedy Schlossberg, daughter of Caroline Kennedy, is getting more attention for her striking resemblance to grandmother Jackie than for the dynasty who gave her her first and middle name.
With a movie and a miniseries in the works to return Jacqueline Bouvier Kennedy Onassis to the forefront of America's consciousness, we've been wondering who makes the best Jackie O.? If we're going on looks only, it just might be her granddaughter, but what she does with her noblesse oblige remains to be seen.
Find five things to know about Rose Kennedy Schlossberg before there's too much to learn below.
She was named for her great-grandmother: Named after Kennedy matriarch Rose Kennedy, Rose Schlossberg was named not by mom Caroline but by grandma Jackie. This is noteworthy, and weird, because Jackie and Rose Kennedy were said to have never liked each other.
She has matriarch potential: While Caroline Kennedy may be in charge now, Rose was said to be a valued confidant, even at a young age, by Kennedy family historian Arthur M. Schlesinger Jr. Though now deceased, he said Rose "is the leader of the pack — her opinion counts. She is highly regarded within the ever-expanding [Kennedy] circle." We learned this to be true when Rose was cited as the voice of reason in her mother's decision to drop out of the New York Senate race in 2009.
She's not without scandal: Though she mostly stayed out of the limelight, she showed some Kennedy spirit last year when she flicked off cameras at uncle Ted Kennedy's funeral. And before she got her Facebook privacy settings straight, some compromising pictures were picked up of her looking stoned and nestling a bottle of wine.
She's given mixed political signals: She's graduating with an English degree, but she was not active in campus politics, according to the spokesman of the Harvard College Democrats. She did, however, donate $350 to Barack Obama's campaign; volunteer for Democrat Alan Khazei's losing campaign for US Senate; and made a joke about needing to hurry up after her uncle, Patrick Kennedy, chose not to seek re-election to his Rhode Island congressional seat.
She has celebrity friends . . . or acquaintances: Last year, she was spotted giving Lindsay Lohan and Samantha Ronson a tour of Harvard and then hanging out with them that night at a Boston nightclub.
Not perfect but promising? Sounds like Kennedy even if she looks like a Bouvier!