5 Lies Crisis Pregnancy Centers Tell
5 Lies Crisis Pregnancy Centers Tell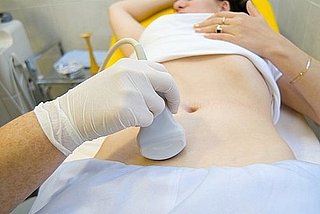 It's bad enough that having an abortion in Ireland can land you in jail for life, but now pro-life agencies are disseminating misleading info — you'll need a hysterectomy after your abortion — to women seeking advice.
Thankfully abortions do not involve prison sentences in the United States, but there are pro-life agencies lurking about, disguised as "crisis pregnancy centers," to dissuade women from having abortions. They rely heavily on nonmedical, volunteer staff to give drugstore pregnancy tests, perform sonograms (which they may or may not be qualified for), and "counsel" women to view sonogram pictures. Since women go willingly, there's not much anyone can do to stop rogue centers.
While many claim they counsel all options, crisis centers are known for spewing out exaggerations, half-truths, and all-out lies. Here are five of the worst.
The pill causes infertility: Nope. While some women may experience irregular periods after going off the pill, it is usually related to another problem.
Abortion causes PASS: PASS, or Post-Abortion Stress Syndrome, is not recognized by the American Psychological Association or the American Psychiatric Association, and John Hopkins University says there's no credible evidence supporting its existence. So, basically, it's fake.
To see the final three,
.
Abortion causes breast cancer: Centers tell women that abortions can increase breast-cancer risk by up to 80 percent. The National Cancer Institute and World Health Organization say no such link exists.
Condoms don't protect against STDs: I think they're confusing condoms with birth control, but who has time for such details. Obviously, condoms are widely used for their ability to protect against STDs. It's even been proven!
Abortion often ends in suicide: Women who visited a crisis pregnancy center in Virginia said they were told 28 percent of women who've had abortions commit suicide. There is no statistic to back this up.