7 Totally Low-Tech Ways to Unwind
Too often, when I need to relax, I find myself surfing the web or plopping down in front of the TV. But nothing feels as good as disconnecting from high-tech distractions and relaxing the old-fashioned way, whether it's reading a book or taking a walk. Here are seven of my favorite low-tech ways to unwind on a busy day.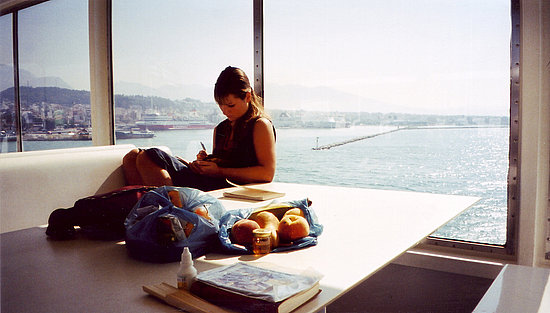 Write in your journal. It doesn't have to be Pulitzer prize-worthy. Just pick up a blank book and get down what's on your mind, whether it's goals for the coming year (how are those resolutions going?), something you feel guilty about, or something that made you proud.
Read to someone. It's rewarding to watch a kid riveted by your voice, but it works for adults too. Pick a short story or another work of literature you love and read it aloud to your significant other, a friend on the phone, whatever.
For five more,
.
Look at photo albums. Nothing makes me smile than looking back at pictures of good times. A nice side effect is that it makes me want to stop working so much and make something fun happen.
Knock off a household chore. Just ask the pioneers: work can be rewarding. Whether it's making the bed or washing the dishes, getting something done can calm your nerves, give you a sense of accomplishment, and create a more peaceful vibe.
Send a letter or a card. Get out your pen and write a note to a friend who lives far away. Make it more thoughtful than an email but not so detailed it feels like a chore.
Listen to a record. There's something about sitting around a record player that makes me pay more attention to the music — not to mention the great album art.
Have sex. Do I have to tell you again?
So what are your preferred low-tech ways to unwind?
Source: Flickr User Scrapygraphics