7 Ways to Fight Off Boredom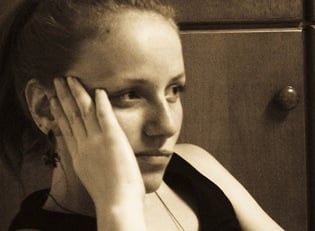 British researchers say the more bored you are, the more likely you are to die early. Bored people more likely face depression, heart disease, and unhealthy habits like smoking, drinking, or drug use.
Regardless of the health effects if you're bored, you're probably boring. And no one wants to be boring. Here are seven ways to avoid such a fate!


Try a new recipe. Make this classic spaghetti and meatball dish so you have it perfected for your next dinner party.
Go to the library. It's silly, but every time I go to the library I have the same thought — "Wait, I can take all these books home for free?!" Go wander the stacks and choose the tome that will help you fight boredom for days to come.
Try out new makeup tricks. Want to sport a new smoldering makeup look without looking sloppy? Practice it first when you're just hanging around the house.
Work on a second language. Since French class always gave me anxiety, I prefer low-key ways to freshen up my skills, like watching a foreign film or listening to my favorite French songs while reading along with the translated lyrics.
Wanderlust. Whether you actually have some travel on the calendar or only wish you did, look up photos, restaurants, or other info about the place you plan to go next. This is what I like to call travel porn.
Go through your closet. When nothing's on TV, I pump up my music and start filling a bag with clothes to give to Goodwill. If I can't remember the last time I wore it, it probably should be donated. If you're feeling ambitious, feel free to color coordinate what's left.
Clean up your cell phone. Remove all the numbers of failed romantic prospects and definitely delete anyone whose face you cannot remember.
If you need more ideas, check out our list of low-tech ways to unwind. How do you fight killer boredom?
Source: Flickr User adreson