80,000 Protest Beef in South Korea
80,000 Protest Beef Imports in South Korea, Government Hears The right to assemble is alive and well in South Korea — and what's more, the government is paying attention. Between 80,000 and 100,000 people demonstrated last night in Seoul, the largest demonstration yet against a deal to resume imports of US beef into South Korea.
The South Korean President Lee Myung-bak said today his government intends to make a fresh start following the protests, and that his entire Cabinet has offered to resign in response to weeks of rallies against the incoming beef. Lee said, "I thought about a lot of things while watching protests last night. The government intends to make a start with a new determination."
Though he's concerned the Cabinet resignations might cause "a vacuum in state affairs," he has not yet said whether he will accept the resignations, but will probably reassign some ministers.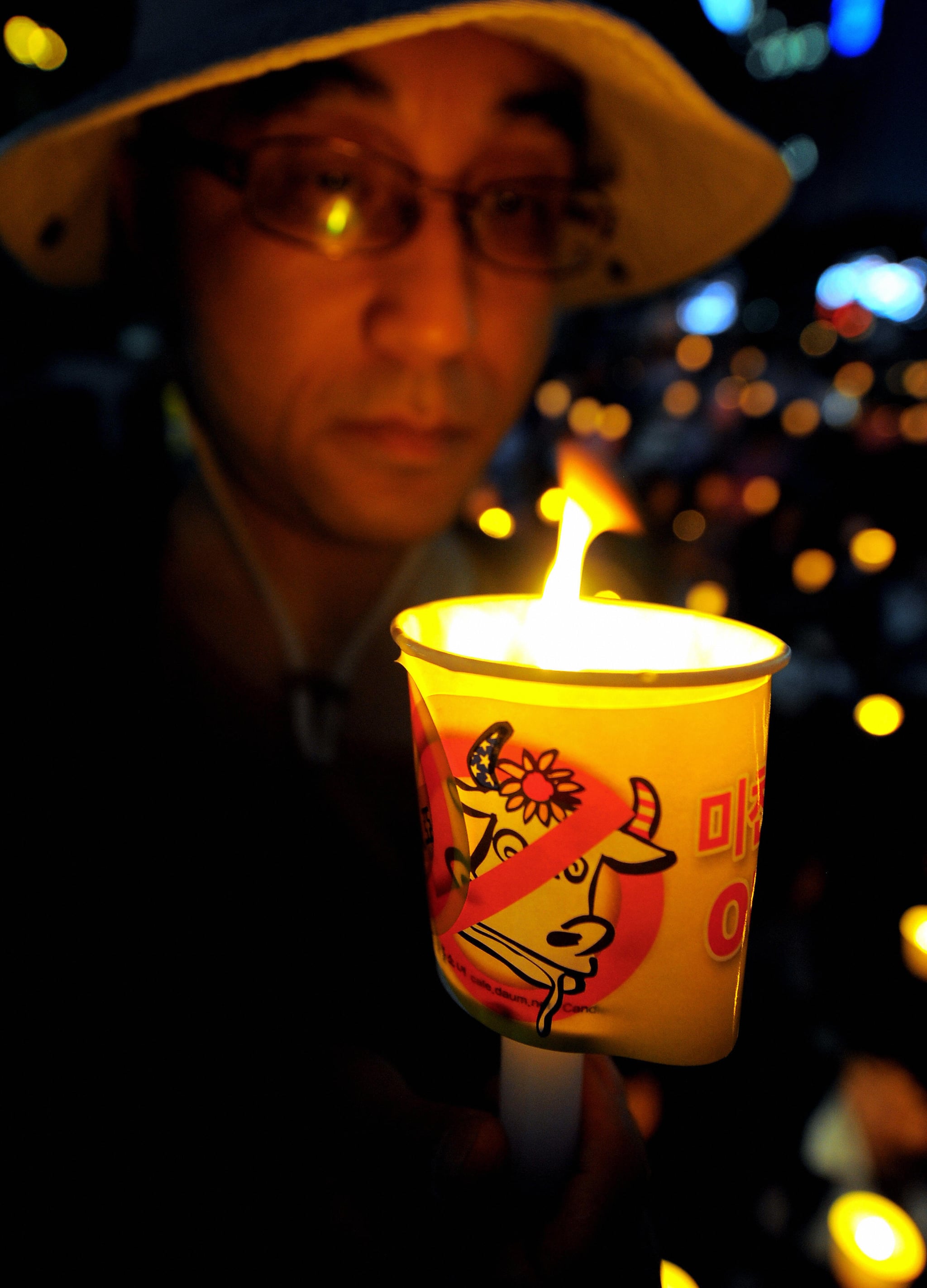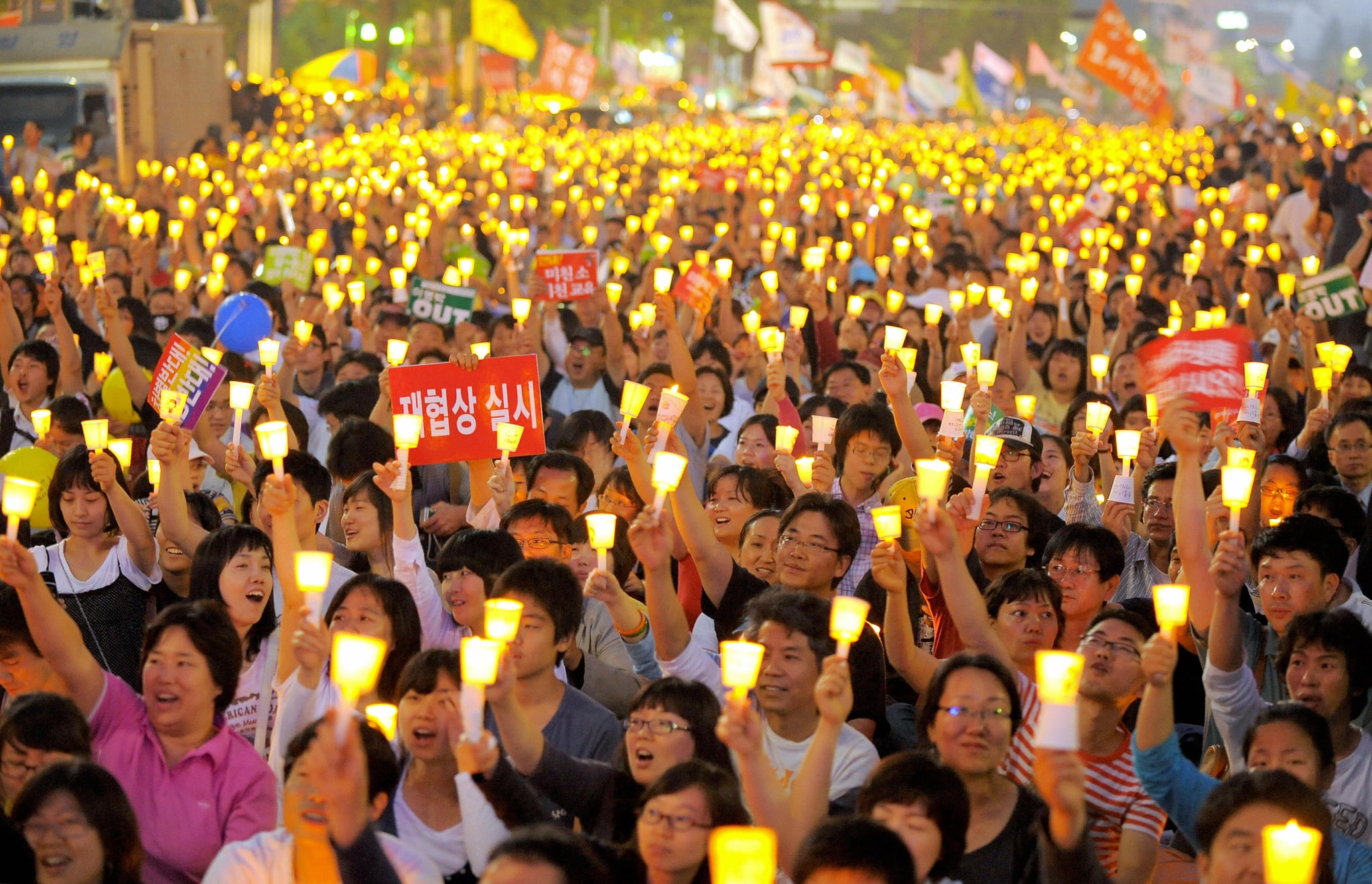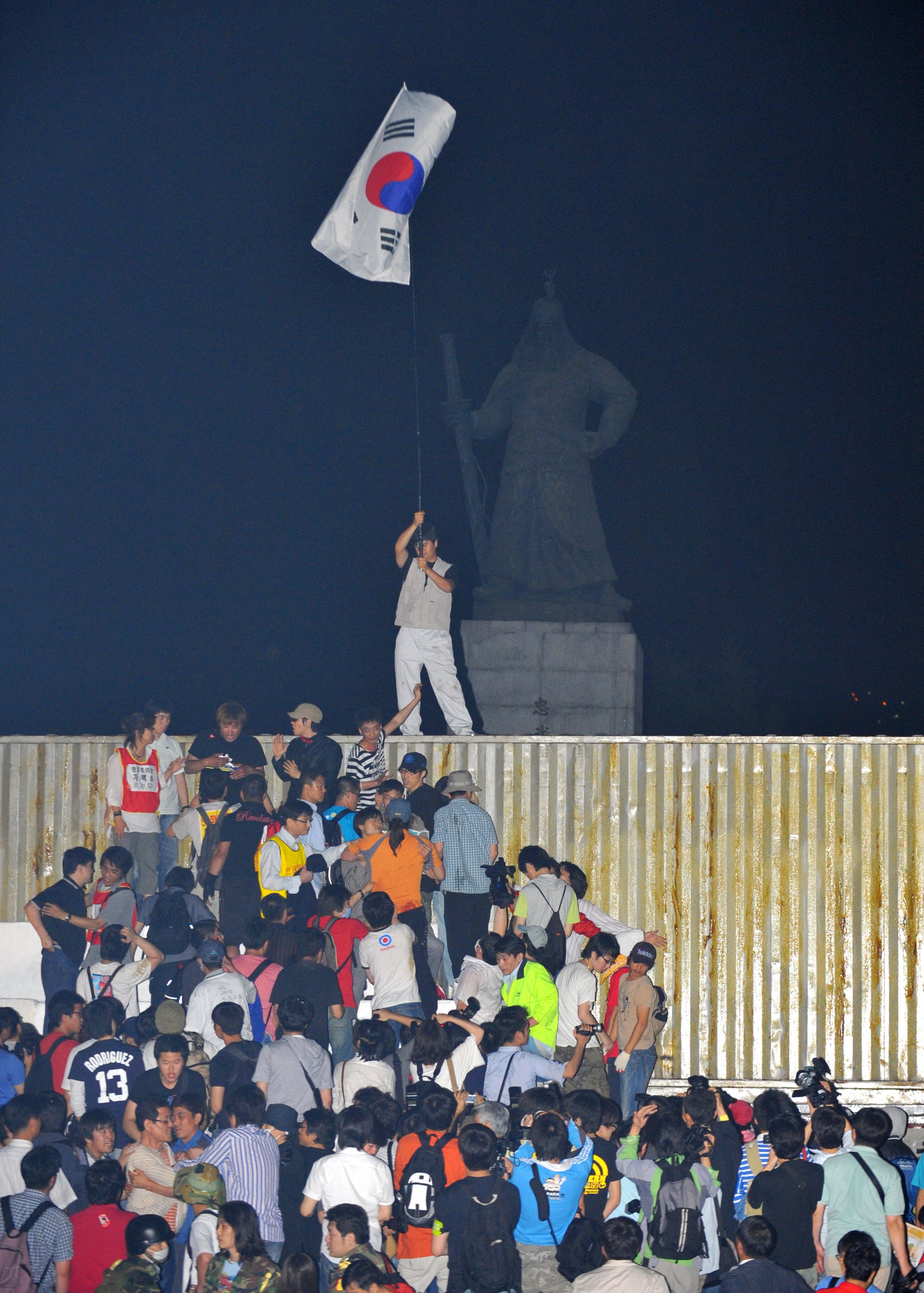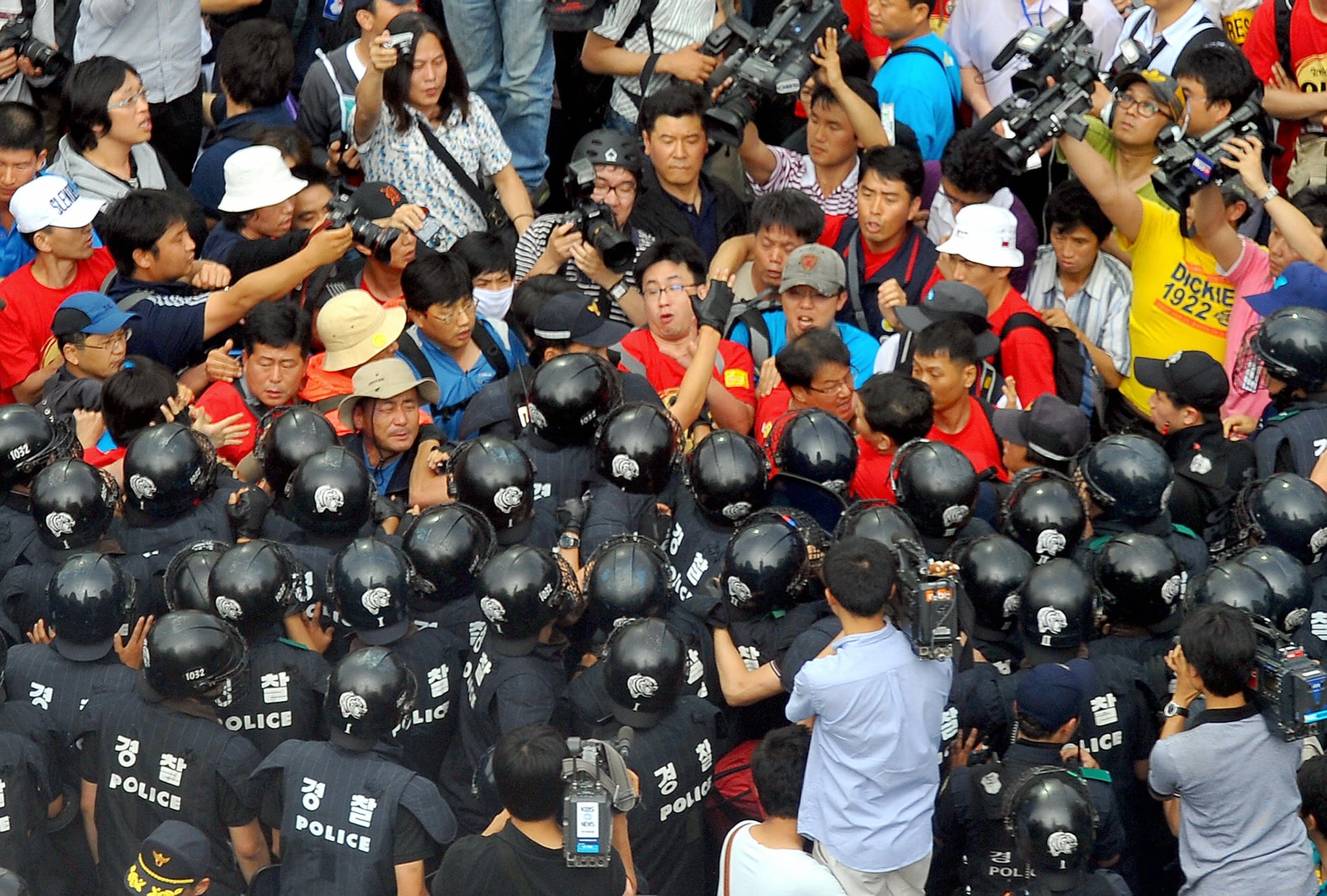 The candlelight vigil was sparked by an agreement Lee made with George Bush to resume imports of US beef, following a mad cow disease-inspired ban in 2003. What started as a trickle of small protests swelled into a torrent of anti-government street rallies that continued into the early morning, miraculously despite the passion and huge number of people, no clashes or injuries were reported.
South Korea was the third-largest overseas customer for US beef before the ban. Can you imagine a similar response to a protest in the US? Could 100,000 people protesting prompt the Cabinet to offer resignations?