Abortion Rate Rises With Economy's Decline
Abortion Rate Rises With Economy's Decline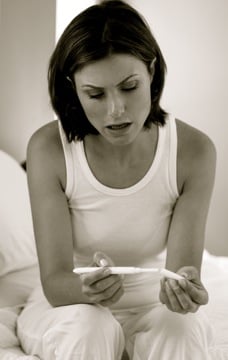 The rate of abortion in the US has risen for the first time since 1990, and the reason for it is not so surprising. Experts say that thanks to the recession more women and families don't have the financial resources for children.
In its latest report, the Guttmacher Institute found that there were 1.21 million abortions in 2008, or 19.6 abortions per 1,000 women between the ages of 15 and 44. Since 1981 abortion rates have been consistently falling, but that decline has stalled. The study also found a rise in the use of the abortion pill: 59 percent of abortion providers offer the option. And while more women decide to end their pregnancies, the harassment of abortion providers grows; 89 percent of nonhospital abortion providers reported harassment.
Some other facts from the most recent report:
Half of US pregnancies are unintended, and 22 percent of all pregnancies end in abortion.
Half of women who get an abortion have already had at least one.
At the current rates, one in three women will have an abortion.
42 percent of women obtaining an abortion make less than $10,830 a year (the federal poverty level).
88 percent of abortions occur in the first 12 weeks.
Do these numbers surprise you?