Actors Over 50 | 2012
Best of 2012: Which Over-50 Actor Was Hottest This Year?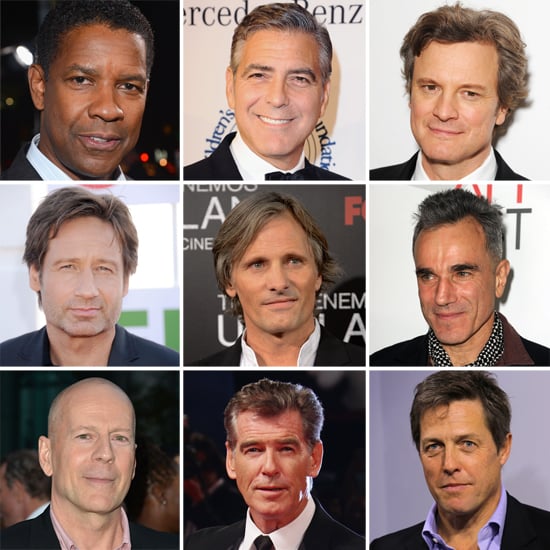 Some guys just have it, no matter what the age. Actors like George Clooney — who turned 51 in May — seem to just get hotter with every passing year. And many of these sexy over-50 stars have had a good 2012 to boot. Denzel Washington, 57, starred in Flight and Safe House this year. Colin Firth, who's 52, starred in Gambit, Arthur Newman, and Stars in Shorts. Also 52, Californication's David Duchovny starred in the indie film Goats, and 54-year-old Viggo Mortensen is in On the Road with Kristen Stewart, out later this month. Daniel Day-Lewis, 55, is getting award buzz for playing Abraham Lincoln in Lincoln, and 57-year-old Bruce Willis was busy in 2012 with several big movies including Looper and Moonrise Kingdom. Former James Bond Pierce Brosnan, 59, was in Love Is All You Need, and reformed British bad boy Hugh Grant, 52, was in the book-turned-blockbuster Cloud Atlas. But we're wondering: which of these over-50 actors had the sexiest year?