Adult Children Living at Home in Italy
Italians Will Stay Home as Long as It's Socially Acceptable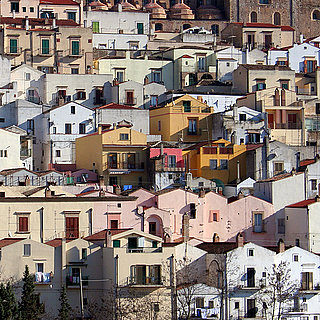 Maurizio Schiavi is 36 and lives at home. He has lived away before when he was abroad. He's been married and divorced. And now he has a girlfriend — she lives with them! — but he's content at home with his 70-something parents.
When asked why he stays when he's closer to 40 than 14, Maurizio gives reasons like the economy and a weak welfare system (which, not to sound totally American, but those sound like excuses!), but he also leaks the real reason he — and over 50 percent of Italians 18-34 — nests with the 'rents. Nobody questions it.
"Here, because living with your parents is so widespread, it's entirely socially acceptable," he said. "It certainly doesn't cause me any problem with my friends. As for my parents, they lived with my father's parents so it's normal for them."
Now an Italian minister is considering making it illegal for people over 18 to live at home, which seems extreme for a country where most students attend college while living at home. But maybe the only way to get them to move out is to get them on their own before they grow too comfortable.
Source: Flickr User Emma JG