Adult Summer Camp
Adult Summer Camp: From Innocent to Very Grown-Up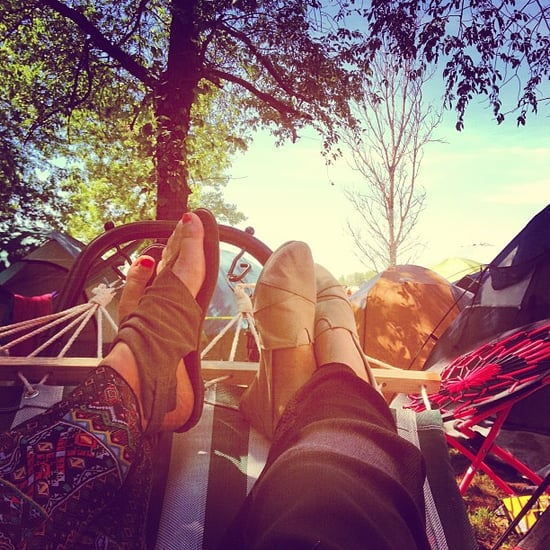 If you're feeling nostalgic for the new experiences and friends you met at Summer camp as a kid, pack your sleeping bag and sign up for an adult Summer camp. The warmer days of the season don't feel quite as special when you're stuck inside shivering by the AC. This Summer in between trips to visit family or weekends away for weddings, use some PTO for Summer camp. There are plenty of options for adults, some of which really put the "adult" in adult Summer camp. Here are a few of my favorites.
Comedy Camp
Head to Chicago for The Second City's week-long immersion. You'll learn improv and comedy writing. Weekly prices range from $285 to $525, but you'll have to get your own housing.
Camp Camp
What's more camp than camp? From Aug. 18 to Aug. 25, you can eat s'mores around a campfire, do arts and crafts, and enjoy the outdoors at Camp Camp. As the name suggests, the Summer camp, located near a Maine village, caters to LGBT campers and includes original activities like the "Gay Ol' Campfire" and "Women's Skinny Dip."
Feminist Camp
Soap Box's feminist boot camp welcomes students, recent college grads, or anyone who is not a women's study professor. Feminist art and reproductive justice discussions replace activities like canoeing and archery. For $1,500 you get housing, breakfasts, and all your feminist bootcamp programming covered for a week.
Space Camp
You may remember kids who went to Space Camp back in the day. Don't worry. You didn't miss your chance. Space Camp assures it invites anyone ages 7 to 107! For a weekend, you'll get to train like an astronaut in simulators and build your own model rocket while you stay on site in Huntsville, AL.
Leather Camp
If you like a Summer camp that includes tantra, polyamory, or BSDM, head to Dark Odyssey (link NSFW), "a vacation you are sure not to forget." It's a camp Christian Grey would enjoy, but probably not for those whose only knowledge of BDSM comes from Fifty Shades of Grey.