Affordable Valentine's Celebrations
I'm Asking: What's an Affordable Way to Spend Valentine's?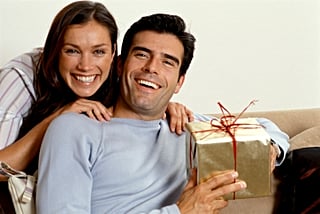 The big V-day is coming up, and it's an occasion that can become quite spendy if you're not too careful with your money. The chocolates, nice dinner out, exchange of presents, or even a romantic trip can all add up.
In fact, because we're slowly rebounding back from the recession, consumer spending has come back again. The National Retail Federation predicts that this year, the average American will shell out $116 on Valentine's festivities. This is up 11 percent from last year. Greeting cards will again be the most common gift, but jewelry is apparently going to be a popular option as well, the NRF says.
There are plenty of ways to scrimp and save without ruining the romantic mood, so I'm asking, how are you planning on saving this Valentine's Day?