Alabama Sex Shop Opens Drive-Through
Happy Meal? Alabama Sex Shop Opens Drive-Through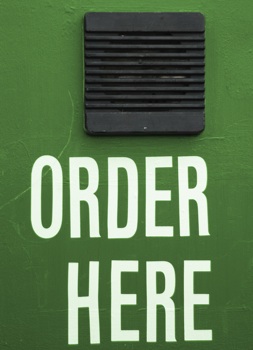 Alabama is the only state in the nation to still have a sex toy ban on the books, but now Pleasures, the one-stop romance shop, is challenging the law. Turns out, there's a loophole: Alabama law makes an exception on the sale of items designed for the "stimulation of human genital organs" for "a bona fide medical, scientific, educational, legislative, judicial, or law enforcement purpose."
Law enforcement purposes?!? Anyway, I'm not here to parse archaic sex laws or insinuate sex toys are used for torture (except, I can't think of anything else?). Instead, let's talk about how entirely retrograde it is to buy a sex toy like it's medical marijuana. Customers must fill out a health questionnaire describing why their physical condition requires a Doc Johnson i-Vibe Rabbit Vibrator.
I'm guessing the drive-through might just be a novelty, because Pleasures is located in a former bank. Yet it's there for those who want privacy but can't wait two days for express delivery. On that note, does anyone know if sex toys can be legally shipped to Alabama? You can log out and tell us in our anonymous, drive-through comments.