Amanda Knox's Ex-Boyfriend Raffaele Sollecito Coming to US
Amanda Knox's Italian Ex and Codefendant Is Coming to Visit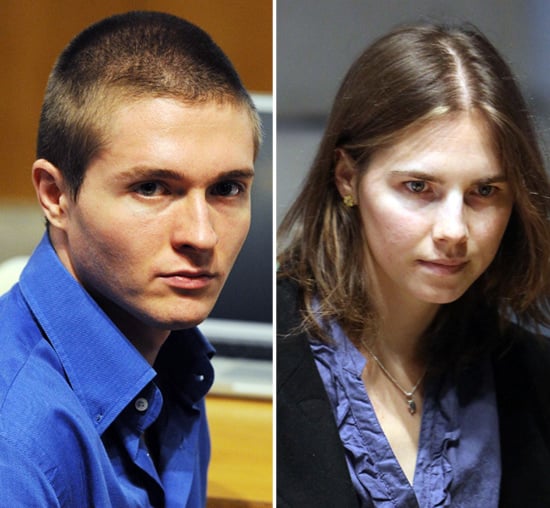 No one can quite understand the ordeal Amanda Knox went through while locked up in Italian prison for four years, besides of course, her ex-boyfriend Raffaele Sollecito. He too was convicted and then acquitted of the murder of British exchange student Meredith Kercher. In Raffaele's first interview since their dramatic release, the 27-year-old told Italian magazine Oggi that he and Amanda still "need each other."
If their trial, conviction, and subsequent release were dramatic, so are Raffaele's feelings for Amanda. He told the magazine, "I really want to see her again, to speak with her and look into her eyes." Of coming to visit her in Seattle, he said he'd likely go before Christmas, explaining, "Certainly I will go and see Amanda in Seattle. She's invited me and I accepted with joy." He said he and Amanda write or talk on the phone every day "to try to understand what happened and to look ahead, towards a future that seemed broken forever but which we can now rebuild."
As sensational details about their personal lives were played out in court and the two were accused of murder in a sex game gone wrong, Raffaele and Amanda sat next to one another in court without having any contact with each other. And they only had dated for a week when the murder took place. But as Raffaele pointed out, they have this one, big thing in common: "We spent four years in a circle of hell." I wonder what Amanda will have to say about Raffaele when she decides to give an interview.