Amanda Knox Sexually Harassed in Prison
Amanda Knox Claims She Was Sexually Harassed in Prison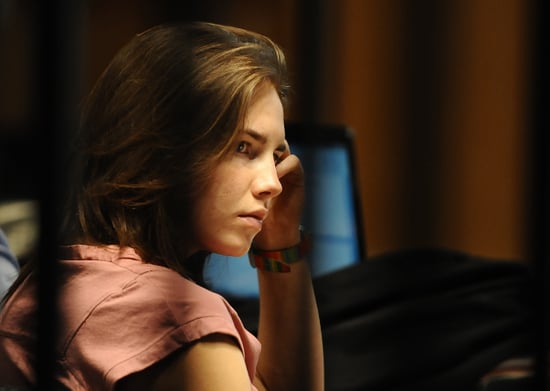 As Amanda Knox enjoys her first days of freedom, the American public is learning more details about her ordeal overseas in an Italian prison. Amanda's dad, Curt Knox, has opened up about what life was like for his daughter during her four years of incarceration. He spoke with CBS's 48 Hours Mystery, and the program will share details from a letter Amanda wrote discussing manipulation and sexual intimidation by a high-ranking prison administrator. Peter Van Sant, who interviewed Curt for the program that will air Saturday, says, "We learn about sexual harassment inside prison where an administrator would take her up to his office alone at night and say a number of inappropriate things to her, and that left Amanda terrified."
Throughout the trial, Amanda's sexuality had been used against her. The prosecution alleged that Amanda and Raffaele killed Meredith Kercher in a drug-induced orgy, and much was made of the fact that Meredith had become upset with Amanda for leaving a sex toy around their flat. Amanda's letter apparently details how the prison official falsely told her she was HIV positive and asked her how many people she had slept with, becoming obsessed with her sex life.
Curt Knox has also said that he believes Amanda will be reunited with her ex and co-defendant Raffaele Sollecito. He said, "I think Raffaele at some point in time will probably visit Seattle. It will be very nice for them to actually see each other again."