American College of Pediatricians Compares Homosexuality to Drunk Driving
Pediatric Group Compares Homosexuality to Drunk Driving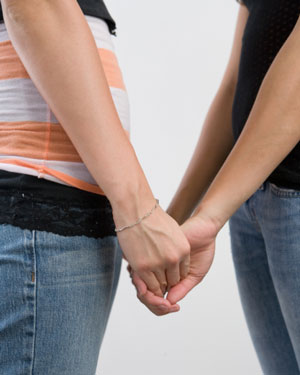 Friends don't let friends drive drunk be gay. At least, not if the American College of Pediatricians has anything to do with it. The splinter group, which broke away from the much larger American Academy of Pediatrics in 2002 after disagreements over homosexual parenting, is urging schools to respond to homosexual tendencies and gender confusion with skepticism and/or reorientation therapy. In the words of ACP President Thomas Benton:

"If I was aware that my teenage son was thinking about getting drunk and operating a car, I'd do everything in my power to prevent him from doing that. . . . [Schools] should provide an environment that is safe for all children, but they shouldn't promote an agenda. They shouldn't say, 'Let's have a coming-out party.' "
Warns the ACP in a letter to school superintendents last month, just because a kid has homosexual tendencies at 12 doesn't mean he or she will turn out gay by 25; prematurely labeling teens could steer them "into harmful homosexual behaviors they otherwise would not pursue."
The ACP makes homosexuality out to be a consequence of peer pressure, but coming out is a huge deal — not something many teens take lightly. While it's true that teenagers often engage in same-sex experimentation — sexual urges start to surface around age 10 — most experts agree that sexual orientation can't be altered by therapy.
It takes time before a teen fully comes to terms with his or her sexual orientation. So what should parents do in the meantime? Keep an open mind and try not to pass judgment one way or the other. Says Caitlin Ryan, director of the Family Acceptance Project, "we tell parents and families that they need to provide a supportive environment for their children before they know who they'll become."
I'd say that's pretty great advice when it comes to — well, pretty much anything. Except maybe drunk driving.