American Men Marrying Women in Thailand
Not Always Charming Americans Live Like Princes in Thailand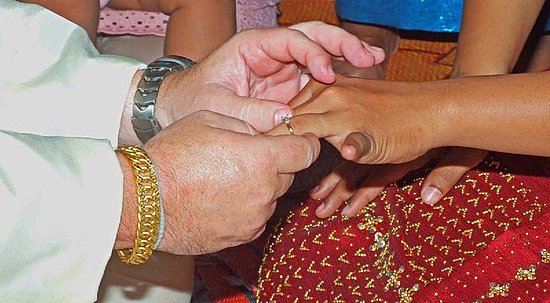 When she was younger, Nui Davis tells the New York Times, she wished someday her prince would come. He did, in the form of an American man 24 years her elder.
Thanks to the low cost of living in Thailand, Nui and Joseph Davis live like royalty. But there's something else that appeals to Mr. Davis and the 11,000 foreign husbands living in Thailand. He explains:

"Thai women are a lot like women in America were 50 years ago," said Mr. Davis, before they discovered their rights and became "strong-headed and opinionated."
But the women also have motives besides love. While the men, often retired and sometimes divorced look for emotional support, for women, marrying a Westerner brings money and social status. Perhaps not surprisingly, half of the marriages between foreign men and Thai women end in divorce.
Source: Flickr User clayirving