The Amoeba Dance at Proms
Dirty Prom Dancing Freaks Parents and Teachers Out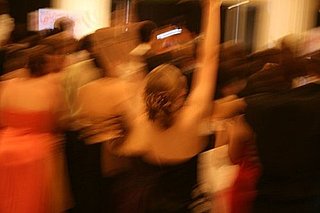 Parents and administrators at a Pennsylvania high school are totally mystified by a new dance spotted on prom dance floors. Students gather in a circle, so nonparticipants can't see what's happening, and "bodily fluids" remain after the group disperses.
Unable to acknowledge just what those bodily fluids are, the copresident of the school's Parent Teacher Group told the Philadelphia Inquirer, "Clearly, there was inappropriate touching; that was obvious during the cleanup of the dances."
The dance is called the "amoeba," and one senior compared it to stripper moves, saying freshman girls were the stars and upperclassmen the viewers. To fight the grime, administrators are starting to require students to sign contracts, agreeing to avoid "grinding, freaking, or any mimicking of sexual acts."
"Freaking"? I guess that would include a dance that ends in bodily fluids!
Source: Flickr User 02 Nation