Amy Poehler Planned Parenthood Support Letter
The Funny Amy Poehler Lends Her Serious Support to "Awesome" Planned Parenthood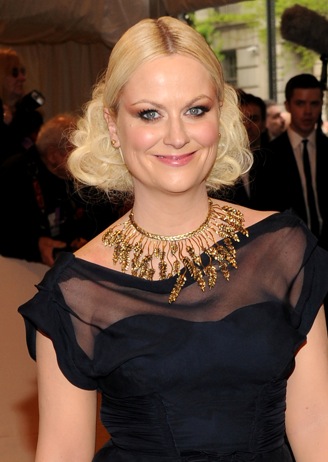 Amy Poehler wrote a letter of support for Planned Parenthood, as the women's health-care provider comes under attack across the country. Planned Parenthood provides services besides abortion, including pap smears, breast cancer screenings, and infertility help, but because clinics also perform legal abortions, without public money, pro-life politicians are attempting to defund them.
In Amy's serious letter asking for donations, the comedian writes:
It's up to us to make sure Planned Parenthood is strong enough to protect their rights and their health. Especially because we are having a moment right now when people are trying to come up with new ways to make the lives of all the folks who rely on Planned Parenthood pretty difficult. What makes it possible for Planned Parenthood to make a real, irreplaceable difference for those folks are members like me — and hopefully you.
Amy Poehler isn't the only celebrity who supports Planned Parenthood, although she may be the funniest. Katy Perry recently shared that the organization had a big positive impact on her sexual education when she was growing up in a strict religious upbringing. While I doubt celebrity endorsements can do much to change people's minds on the issue, they might motivate supporters to donate to the cause.