Angelina Jolie Says She's Not Feminine
What Does Femininity Mean to You?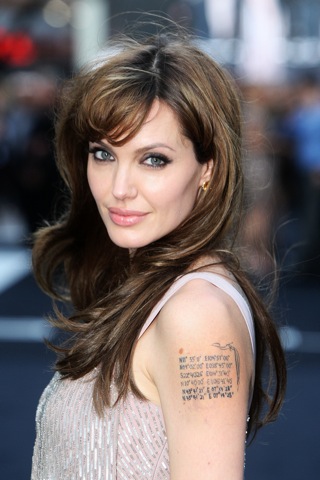 Even though she takes tough action roles, I've always thought Angelina Jolie oozes so-called female energy while gracing the red carpet in glamorous gowns, spending time with refugee children, or enjoying a moment with one of her six kids. Yet today in Paris, she told PopSugar that she had to learn how to act feminine for The Tourist.
While discussing the film's elegant wardrobe, she said, "It was very different than anything I've ever worn. It took me a while to get used to the heels and the gloves and how to hold the handbag. I think everyone knows I'm not necessarily that female." Angelina went on to explain that she drew her inspiration from her mother, who "had a real softness to her," and her 2-year-old daughter, Vivienne, who "is extremely female and very naturally a real girl."
Based on her previous statements about her daughter Shiloh's tomboy fashion sense, we know Angelina has an open mind about gender roles. But she also seems to associate femininity with traditional cues like handbags, high heels, and a soft personality, and not with the take-charge, fast-moving woman she says she is in real life. Do you agree with her?