Angelina Jolie Tells Parade About Her Wild Past
Wild Child: How Did You Rebel?
Angelina Jolie opened up in this week's Parade about how's she's changed. At the age of 35, Angelina has a glamorous and busy work schedule — but she says she and Brad Pitt prefer hanging around the house as "Mommy and Daddy in our pajamas." This low-key nature clashes with the wild child Angelina once was, and she admits it.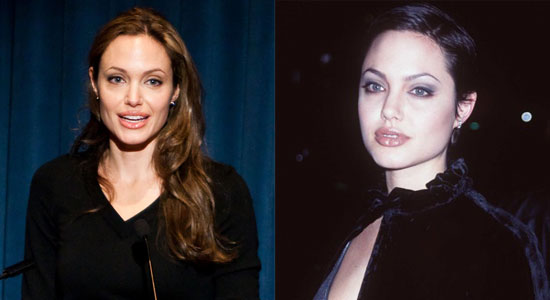 Discussing her past, she says:

"I used to cut myself or jump out of airplanes, trying to find something new to push up against because sometimes everything else felt too easy. I was searching for something deeper, something more. I tried everything. I always felt caged, closed in, like I was punching at things that weren't there. I always had too much energy for the room I was in."
The rebellion of our youth can range from forlorn love for bad boys, to going goth, to more dangerous exploits like experimentation with drugs. If you rebelled, what form did it take?