Ann M Martin Authoring New Prequel to The Baby-Sitters Club Series
Did You Read the Baby-Sitters Club Series?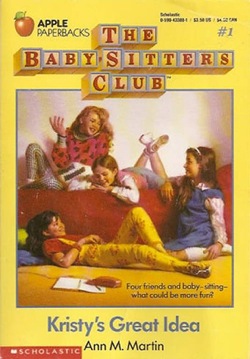 I sped through all the Baby-Sitters Club books during "silent reading time" in middle school. And my obsession didn't stop there. I even set up my own baby-sitters club with my friends — we collected dues and made a whole list of rules.
I'm positive I was not the only middle-school girl in the '80s and '90s with a wannabe baby-sitters club. And starting in April, a new generation of kids will have a chance to meet Kristy, Mary Anne, Claudia, and Stacey (and don't forget latecomers Mallory and Jessica!). In April, Scholastic is reissuing the series and releasing a new book — a prequel — titled The Summer Before.
We'll find out what led the original characters to start the club. Author Ann M. Martin thinks youth will still relate, telling the WSJ: "Yes, kids today have iPods, cell phones and all sorts of things that didn't exist in 1986, but what are the things that are most important to them still? Their families, friendships, issues surrounding school." Still, Scholastic has modified some of the dated references — "an expensive hairstyle" will replace "perm." Move over vampires and werewolves!