Ann Romney RNC Speech on TV
TV Networks Choose to Air Summer Reruns Over Ann Romney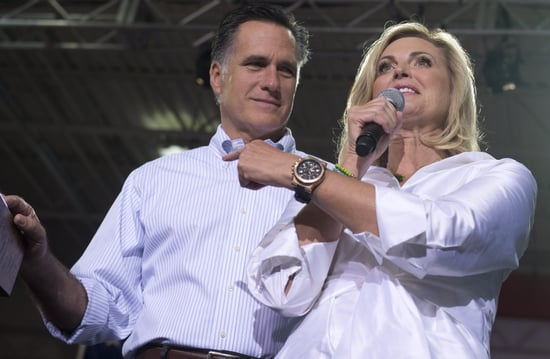 On Monday night, first wife hopeful Ann Romney will be the first major speaker at the Republican National Convention with a speech in support of her husband and presidential nominee Mitt Romney. But the big three TV networks — ABC, CBS, and NBC — have chosen reruns of Hawaii Five-0 and Castle and a new episode of Grimm over airing this kickoff to the presidential election coverage. NBC news anchor Brian Williams joked last week that the best way to get Americans excited about election coverage would be to "sprinkle in some Olympic events," and it seems like he was only half-kidding.
The networks will be broadcasting convention coverage Tuesday through Thursday for next week's RNC and the following week's DNC, so it's possible the Republican committee will move Ann's speech to the middle of the week for a broader TV audience. If you're hoping to tune into the kickoff, it will be available on the YouTube elections channel and on cable channels like MSNBC, CNN, and Fox News.
We're intrigued to see how Ann will use her speech to appeal to women this election season, so we'll definitely be watching — with TrèsSugar editor Annie Scudder reporting on it in person from Tampa! How about you, are you disappointed Ann's speech won't be airing on the major networks? Will you be tuning in anyway?