Anne Rice Sleeping Beauty
Sleeping Beauty: The Original Fifty Shades Erotic Trilogy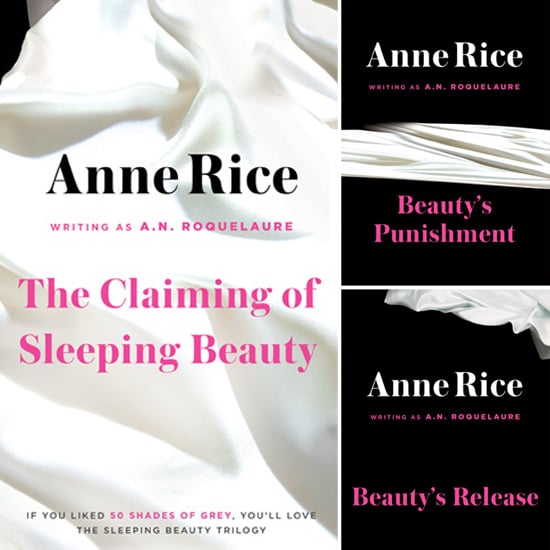 Before E.L. James and her Fifty Shades of Grey made erotica for women so commonplace that soccer moms are reading about BDSM at the playground, there was another blush-worthy book trilogy — Anne Rice's Sleeping Beauty series — and it's having a comeback. Originally published in the '80s under the pen name A. N. Roquelaure, the trilogy includes The Claiming of Sleeping Beauty, Beauty's Punishment, and Beauty's Release, and it's being rereleased Thursday with newly designed covers and a new preface from the author.
Thanks to the widespread popularity of Christian Grey, this sadomasochistic twist on the Sleeping Beauty fairy tale has reemerged from the back shelves, with sales in the first six months of 2012 already double what they were in all of 2011. And Anne Rice is proud enough of the trilogy to nix her pen name and prominently display her real name on the new covers. She's also thankful that the masses are finally accepting female sexuality and erotica. In her interview with The New York Times Anne said:
"In the '80s when these books were published, people really didn't want to talk about them. It was viewed as an outrageous thing to do. The gays were the only people speaking about sexual liberation. Women have just as much right to pornography as men do, and I'm talking about literary porn, erotica. If a woman wants to read about being overwhelmed by a pirate, that's her right."
So if you're on the hunt for more erotica books after finishing the Fifty Shades trilogy, you might want to check out this sexy Sleeping Beauty series!