Anti Airbrushing Campaigns Around the World
How Some Countries Limit Airbrushed Advertisements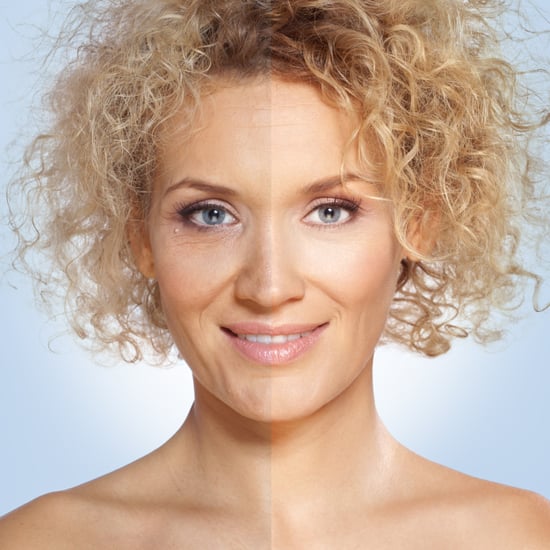 Airbrushing and advertising have become synonymous. While Photoshop renders perfect, slender, and flawless-faced images that may sell products or magazine covers, some worry that heavily altered depictions can negatively impact women. The good news is celebrities, companies, and several countries are taking a stand against excessive and unrealistic airbrushing. This week, Israel passed legislation that will place limits on airbrushing in fashion advertisements. Israel's new rules will require all advertisers to label photographs that have received retouching. In addition, the regulations will try to promote healthier body image by requiring all models to have a minimum body mass index of 18.5, which is the minimum weight that the World Health Organization considers standard or healthy.
Australia has attempted similar measures. In 2010, Australia's youth minister Kate Ellis came up with guidelines to ban ultra thin models and heavy retouching. The initiative would require Austrian advertisers to "disclose when images have been retouched and refrain from enhancing photographs in a way that changes a person's body shape, for example, lengthening their legs or trimming their waist, or removing freckles, lines and other distinguishing marks."
Working to comb through all advertisements, the UK has an independent group called the Advertising Standards Authority, which regulates advertising across all media platforms to ensure that ads are "decent and truthful." While airbrushing is a common occurrence, the agency does ban ads that are highly exaggerated. Recently, Rachel Weisz's L'Oreal's Revitalift Repair 10 ad was banned for its excessive and misleading airbrushing. In the ad, the actress's face was devoid of wrinkles and promoted extremely false advertising.
Back in the US, we don't have specific laws regulating airbrushing, but you can pick up this month's The Economist's Intelligent Life with the cover featuring an untouched Cate Blanchett. The Intelligent Life editor Tim de Lisle explains their decision, "When other magazines photograph actresses, they routinely end up running heavily Photoshopped images, with every last wrinkle expunged . . . Cate Blanchett, by contrast, appears on our cover . . . with the odd line on her face and faint bags under her eyes. She looks like what she is — a woman of 42." Ironically, an un-airbrushed image becomes a sensational news story, but as a public, do we prefer perfect, pretty images or do we really wish to see true portrayals of our celebrities? What do you make of these types of regulations?