Anti-Princess Campaign
School Urges Girls to Trade In Princess Mentality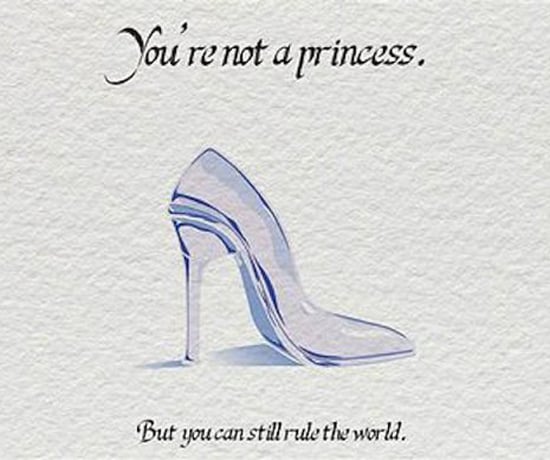 Admit it, there's something super adorable about a little girl playing princess. When the toddler playtime transfers to teenage life, however, things go from "aww" to "are you for real." To stop the princess mentality from spreading into adulthood, Louisville's Mercy Academy is sending its students a strong message.
With the help from the Doe-Anderson ad agency, the Kentucky all-girls school is telling students they're far from royal in its "You're Not a Princess" campaign. When the ads launched in early November, administrators worried that they might raise a few eyebrows but knew they were sending an important message.
"This message empowers them to move beyond that whole fairy tale idea and to write their own story in life," Mercy Academy's Principal Amy Elstone told Today. The Mercy Academy ads are just some of the many campaigns encouraging girls to pursue brains over beauty. The most recent girl-power promotion comes from GoldieBlox, a toy company with products that introduce girls to STEM (science, technology, engineering, and math) fields.
Keep reading for more ads from the campaign.