Ask a Law Student: No More Sex in New Relationship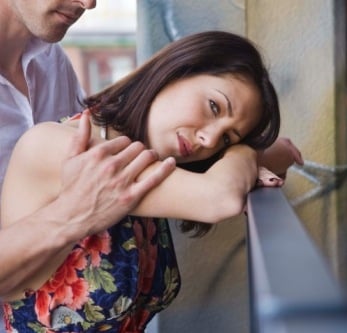 Conventional Wisdom is a different kind of advice column. Your questions will be answered by people from all walks of life rather than by advice experts. This week, a law student tries to help out a woman dealing with a lack of intimacy. If you have a question you'd like answered on Conventional Wisdom, you can submit it here.
Today's Question:
I have been dating my boyfriend for five months now and we waited two months before we had sex. We would make out constantly before we had sex and it was exciting and fun. Things began to change a lot after we had sex but so did his life outside our relationship (he hates his job and his ex is trying to get full-custody of their children). So sex has been pretty infrequent now. No more passionate kissing either. He will kiss and cuddle all the time, but we haven't had sex in almost a month. He hasn't stopped calling or inviting me over, but it's starting to become frustrating because I want that intimacy and he is denying me. It doesn't even have to be sex; he won't even tell me how he feels. I am tired of walking on eggshells. I have tried to ask him in many different ways but it always results in him getting mad that I would ask. I don't expect you to tell me what he's thinking, but can you give me an idea for what to do?
Signed,
Frustrated Frances
To see the law student's answer,
.
Dear FF,
Being freezed out by a significant other is painful. While I don't doubt your genuine feelings for this man, I think it's pretty clear that he's not meeting your needs for intimacy and emotional security. Luckily you've only invested five months, so now is the time — before it gets any harder — to seriously consider moving on.
Since talking to your partner isn't a real option, I would suggest taking some time apart. You may not be able to control his mood or actions, but you can change yours. Tell him that you notice that he has a lot going on so you want to give him some space to figure things out. Decline his invitations to cuddle for a week and make your own plans.
Once you do reconnect, you should pay attention to how your feelings for him might have changed and whether or not he's making an effort to address the things in his life causing him stress. You could also offer him support in these areas, as it could be more productive than bringing up his lack of intimacy, which is probably a result of the stress.
That being said, it might be best to just walk away. The significant communication issues, not to mention a lack of sex, is a signal that this relationship might not be cut out for the long run. I know it's tough, but it sounds like you know already that you deserve better than this. Good luck.