Ask a Sister: How Do I Handle My Boyfriend's Jealous Friend?
Ask a Sister: How Do I Handle My Boyfriend's Jealous Friend?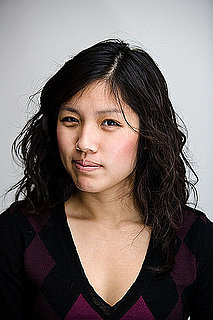 Conventional Wisdom is a different kind of advice column. Your questions will be answered by people from all walks of life rather than by advice experts. This week, a sister tries to help out a woman who has come between her boyfriend and his friend. If you have a question you'd like answered on Conventional Wisdom, you can submit it here.
Today's Question:
When I first started dating my boyfriend a few years ago, he had a female friend who had a problem with our relationship. She got upset when he began spending less time with her and told him that he had to choose her or me. My boyfriend told her that that was ridiculous, and they haven't really been friends since. Now, she has made an attempt to get back in touch. She started calling my boyfriend again and invited us to drinks. Any suggestions on how I should handle this situation?
Signed,
Cautious Caitlin
To see the sister's advice,
.
Dear Cautious Caitlin,
I don't think you have anything to seriously worry about. Your boyfriend is obviously on the same page as you, and he did what was right originally by telling her that he would not put her before you. If she used to be a good friend of your boyfriend, it might be worth giving her a second chance and showing that you are secure with your relationship. Get drinks and see how it feels.
That being said, I would tread a little carefully because the friend sounds potentially unstable. If she really wants to reconnect with your boyfriend, it might be best if you all hang out together, at least initially. That will send the message that if she wants to be friends with him, she has to accept you. Don't be awkward, and hopefully she'll follow suit. Good luck!