Ask a Working Mom: I Hate My Friend's Girlfriend
Ask a Working Mom: I Hate My Friend's Girlfriend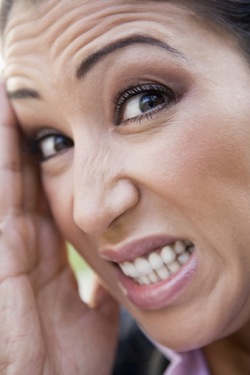 Conventional Wisdom is a different kind of advice column. Your questions will be answered by people from all walks of life rather than by advice experts. This week, a working mom tries to help out a woman with a friendship dilemma. If you have a question you'd like answered on Conventional Wisdom, you can submit it here.
Today's Question:
My good guy friend (he's best friends with my boyfriend) couldn't be sweeter. His girlfriend of six months, not so much. Ever since they started dating I've felt like she's been using him. She bosses him around, makes him feel guilty if he doesn't take her to nice dinners, and makes no effort to get to know his friends. What should I do?
Signed,
Concerned Connie
To see the working mom's advice,
.
Dear Connie,
It's always easier when we get along well with a friend's new significant other, but sometimes life isn't perfect. It's important to remember that you are not the one dating this woman. Your friend is an adult, and he can decide how much he can tolerate his girlfriend's complaining and demands. He might see a side of her that you don't, or he may have different expectations for relationships.
That being said, since he is your friend, you can address some of the ways his new relationship impacts your friendship. But instead of taking a confrontational approach, which may make him defensive, try to initiate some of the things you'd like to see change. Invite the two of them to your place for dinner, or ask him to include you and your boyfriend the next time they go to happy hour or out for drinks. If that doesn't work, and she seems really resistant to getting to know you guys, you could ask your friend what's up. Just ask him if they've really been too busy to hang or if there is something else going on. Instead of telling him that you think she's using him etc, listen to what he has to say and try to see if there is a solution. If this doesn't work, you might have to settle with spending time with your friend minus his plus one until something changes. Good luck!