Asking For Sexual Orientation on College App — Good Idea?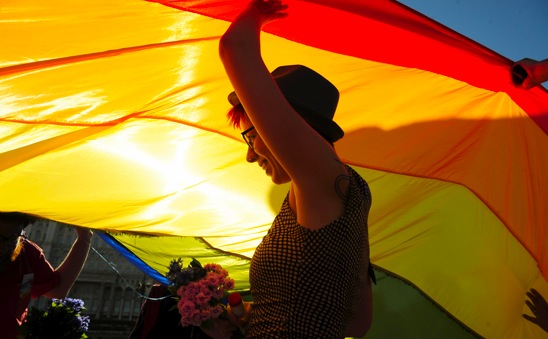 You can be undecided when it comes to your major, but the University of Pennsylvania is happy to know you've made up your mind about your sexual orientation. The school is adding a question on its application (and asking the common application to do so too) that asks students if they are gay. If sexual orientation lies on a continuum, Penn doesn't seem to care. Still, the open-minded school apparently hopes the yes or no question will help them recruit gay and lesbian students.
The decision begs the question: should college admissions officers take into account a person's sexual orientation? Some would argue yes, either because gay students may have faced adversity or because a diverse student population makes for a better learning environment. But if students want to highlight the diversity they might bring to a class or how overcoming adversity strengthens their applications, why not let them do that in the personal essay? And you also could argue that sexual orientation in and of itself doesn't really tell you enough about the applicant. Do you think the question is a good idea?