Athens Most Flirtatious City
Virginia Is For Lovers, but Athens Is For Flirts
Love may be among the ruins, but flirting is alive and well in the streets of Athens. Badoo.com, a site that encourages social networking through flirting, analyzed 12 million flirtations across 180 countries and named Athens the top come-hither city of its self-titled "World Flirtation League."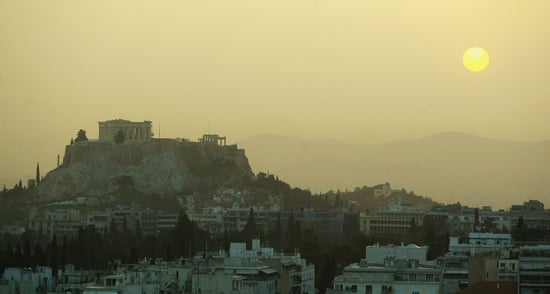 Is the site just very popular in Greece? Badoo is a Denmark-based company, so I suspect most of its 100 million users are logging in from Europe. But Greece is the birthplace of modernity and age-old orgies, so it's taking this moment to honor its roots.
"Athens is a seductive city, with a hedonistic lifestyle," said Victoria Kyriakopoulous, author of Lonely Planet Athens Encounter. "Old Athenians flirt. Married ones flirt. Now, young Athenians are simply using technology to do what Athenians have always done."
Of course, the rest of the world flirts, too. See what other cities — lots of surprises — rounded out the top 10 below.
Bari, Italy
Rome, Italy
Turin, Italy
Beirut, Lebanon
Kiev, Ukraine
Tunis, Tunisia
Baku, Azerbaijan
Kuwait City, Kuwait
Moscow, Russia
Athens, Greece
Not the wild, cosmopolitan cities — save Rome — you'd expect, right? Maybe they're just on different sites!