Avoid the Super Bowl
8 Ways to Avoid the Super Bowl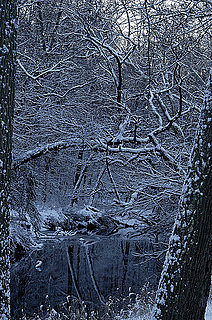 If you don't know who's in the Super Bowl then you probably aren't watching it. Don't force it! Yes, the dip is delicious and there may be cute guys, but the quarters are long and the commercials longer. Find a place to hide this Sunday with my eight Super Bowl escapes.
Go shopping: Ikea, the mall, grocery stores. These will quiet down shortly before kickoff.
Take a day trip: Go for a ride, head to the closest city, or go snowshoeing in the woods.
Go on a date: If you hate sports, the guys free Sunday might be just your type.
Confront what you're avoiding: This isn't the most fun, but it's the perfect time to do whatever you've been putting off. Whether it's hanging wallpaper, doing your taxes, or revamping your résumé, Sunday is the perfect time to catch up.
Have a dinner party: If nobody at your house will be watching the game, have some football-hating friends over for a cozy, Winter feast.
Watch the Puppy Bowl: Eventually it may become as boring as the Super Bowl, but it will definitely be cuter.
Go out to dinner: Make reservations at a hard-to-get-into restaurant. Like stores, most restaurants should be slow.
Watch a movie or TV: The Super Bowl isn't the only thing on. Bravo has a Real Housewives of NYC marathon, and HBO has the Temple Grandin movie starring Claire Danes (but no new Big Love). Or hide out in your bed and watch a movie on your laptop — it's the best!
What will you be doing this Sunday?


Source: Flickr User richcollins77