The Bachelor Bingo Printable
Print and Play Our Bachelor Bingo Boards For the Finale!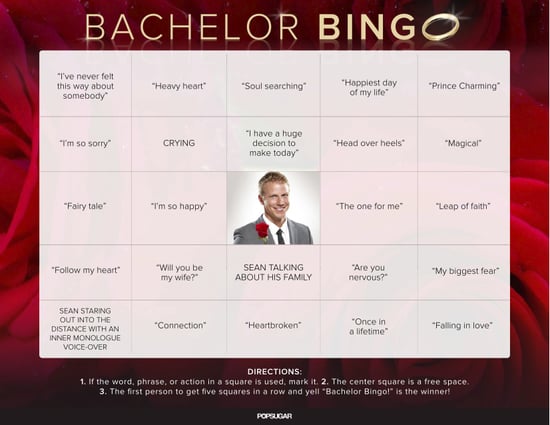 This season of The Bachelor is coming to an end, as Sean Lowe will be giving his final rose to either "I'm a vegan but I love the beef" Catherine or "she wore a wedding dress the first night" Lindsay. If you've been glued to your TV screen like us for the ups and downs of the reality dating show, then we've got a treat for you that will make the March 11 episode truly the "most exciting finale in Bachelor history!"
Here's how it works: Just click here to download five different Bingo boards (including a blank one), print them out, and play a Bachelor version of the classic game at your finale viewing party! Need a refresher? Watch all of our Bachelor recap videos here, and be sure to tune in to our LIVE viewing party on POPSUGAR.com!