Bachelor Jake Pavelka Broke Up With Vienna Over the Phone
What's The Worst Way You've Been Dumped?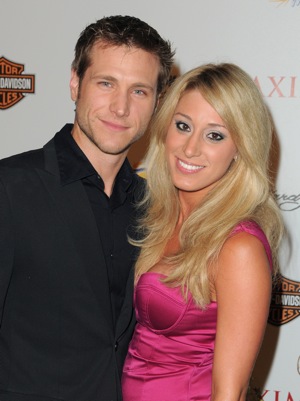 Explaining how he broke up with fiancée Vienna Girardi, The Bachelor Jake Pavelka said: "It was a difficult conversation on the phone. But the relationship was headed in that direction."
Really? He ended a (supposed) engagement over the phone? That's a pretty harsh way to break up, but it's surely not the most creative. Berger broke up with Carrie via Post-it note in Sex and the City, and there's always the blog post back out, Facebook fiasco, or email explanation. What's the worst way you've been dumped?