The Bachelor Racial Discrimination Lawsuit
The Bachelor Faces Racial Discrimination Lawsuit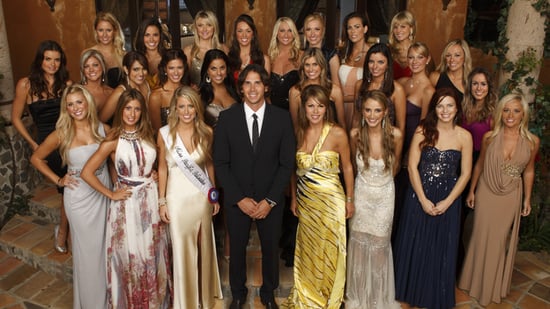 If you've watched any of the combined 23 seasons of reality TV dating show The Bachelor and its spinoff The Bachelorette, you've probably noticed they are lacking in the diversity department — in a big way. Neither shows have featured a bachelor or bachelorette of color, and for the most part, nonwhite contestants don't make it very far. Fed up with the hit show's lack of diversity, two African-American football players from Nashville are filing a racial discrimination lawsuit against The Bachelor on behalf of "all persons of color who have applied for the role of The Bachelor or Bachelorette but been denied the equal opportunity for selection on the basis of race."
This shouldn't come as a surprise for the creator behind the two shows, Mike Fleiss, as he was asked by EW last year about casting a nonwhite star and gave this response:
"I think Ashley is 1/16th Cherokee Indian, but I cannot confirm. But that is my suspicion! We really tried, but sometimes we feel guilty of tokenism. Oh, we have to wedge African-American chicks in there! We always want to cast for ethnic diversity, it's just that for whatever reason, they don't come forward. I wish they would."
We would love to see more diversity on the show, and maybe this lawsuit will be the catalyst necessary to push The Bachelor and The Bachelorette in the right direction. Do you think the show should be sued for its alleged racial bias, or do you think — like Mike Fleiss said — that people of color aren't interested in starring in the show?