The Bachelor Sean Finale Poll
Who Will Win Bachelor Sean's Final Rose?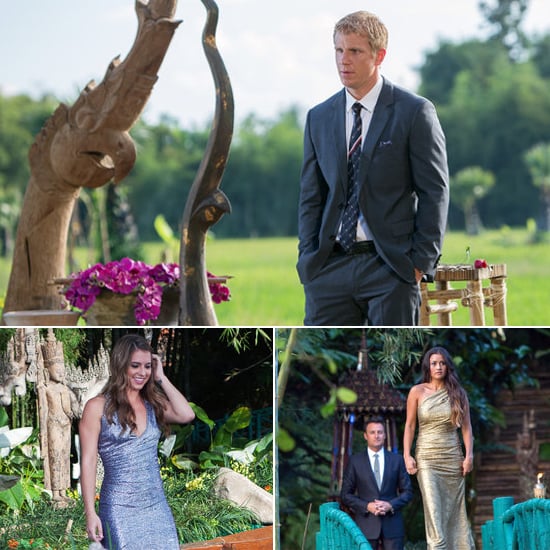 Monday night is the finale of Sean Lowe's season of The Bachelor, which Chris Harrison is calling "the most dramatic finale in Bachelor history." (Mystery letter! Mom tears! Sean staring out into the distance with his inner monologue voice-over!) For many, the final two ladies are a bit surprising because not only did front-runners Des, Leslie, and AshLee all get the boot, but Lindsay of all people made it to the end. If you need a refresher, Lindsay wore a wedding dress in the premiere, kissed him seconds out of the limo, and later admitted to him that she was drunk. Catherine is also a bit of an underdog, as her silly, cutesy personality — remember her line, "I'm a vegan, but I love the beef"? — made it seem like she was in danger of landing in the friend zone.
But clearly Sean has a thing for the goofy girls, as he told AshLee last week part of why he kicked her off was because he "couldn't find the laughter" with her. The main difference between the two pint-size ladies is that Lindsay made it clear to Sean that her future is more flexible and she's willing to move to Texas to be with him, while Catherine has bigger career dreams and hopes to one day move to New York. So no matter who you think Sean should end up with, who do you think he picks in the finale? And be sure to watch our Bachelor recaps before the March 11 episode!