The Bachelorette Ashley Gets Roasted
What Jokes About You Are Off-Limits?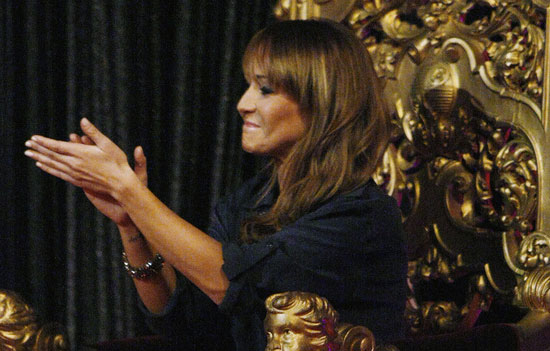 On last night's Bachelorette the producers had possibly the worst date idea ever: having all the contestants "roast" Ashley, in front of an audience no less. A few of the guys took the safe route by making fun of the other guys, but then the brave ones started making digs at the bachelorette, specifically, knocking her for having small boobs. I couldn't believe they'd go there — how old are these guys, 13? — but surprisingly, Ashley said her chest size was fair game and laughed along.
It wasn't until William committed the ultimate no-no, joking about wishing The Bachelorette was Brad's pick, Emily Maynard, instead of Ashley, that she wasn't laughing along anymore. Since she's in great dancer shape, body confidence isn't something she's lacking in, but after being rejected on The Bachelor, comparisons to "perfect Emily" are a different story.
Whether it's body issues or former flames, we all have sensitive subjects that hit a nerve when people mock them. I'm curious, what are yours?