The Bachelorette Ashley Hebert Hometown Dates
Meeting the Parents Dos and Don'ts: Bachelorette Edition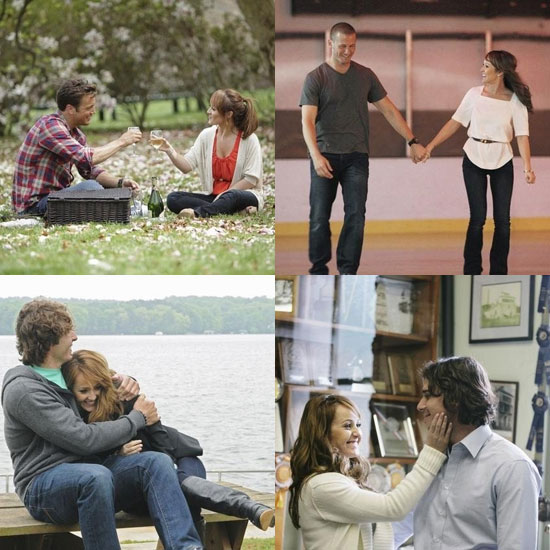 Last night was the hometown dates on The Bachelorette, and Ashley met the families of the final four bachelors: Ames, Ben F., Constantine, and JP. And while none of the hometown dates were disastrous dealbreakers, there were some lessons to be learned. So take a cue from last night's episode with these dos and don'ts for the first time you and yours meet each other's families.
Do
Learn the names and brief backgrounds beforehand. It doesn't have to be enough to write a biography on his fam, but it was helpful that both Constantine and JP prepped Ashley on who she was meeting (and how they are related) ahead of the meetups.
Start with an intimate group before going on to the extended family. Ashley was able to spend some quality time with Constantine's immediate family before the rest poured in for a dance-filled party, which allowed her to get to know the prime family members on a deeper level.
Lighten things up with old photos. On Ashley's date with Ben and with JP's families, old photos of the guys were brought out, which offered some comic relief in the midst of serious relationship-talk-filled dates. Just pay attention to your SO's mood — if he seems overly embarrassed and uncomfortable, then it's time to move on to something else.
Keep boundaries in mind. It's fun to chat with your BF's sister(s) and mom, but keep it from getting out of hand. Ashley had some good girl time with Ames's sister and mom, but when she told them things were going slower with Ames than with the other guys, they passed that info right along to Ames. It's probably not best to say confidential things about your relationship to his family until you've gotten to know them better.
Don't
Bring up hot-button topics like having children and getting married if the relationship is new. Constantine's dad threw in a "he's good with kids" comment soon after meeting Ashley, but luckily she handled it well by laughing it off instead of making it awkward.
Put too much pressure on your significant other prior to the meeting. Ben told Ashley that he's only introduced one woman to his mom, which kind of stressed her out — and rightfully so! He also said if it didn't go well with his family, things with her would be over. It's stressful enough meeting the family for the first time, so don't make it worse by adding ultimatums.
Let talk of past relationships dampen the mood. On Ashley's date with JP and his family, JP's ex was constantly being brought up. It's one thing for Ashley to understand where he's coming from and why he's so guarded, but it's another for the ex to drag down the conversation.